Rogue Legacy developer's "action RPG with a twist" Full Metal Furies is out today
Or "an abstruse allegorical action adventure".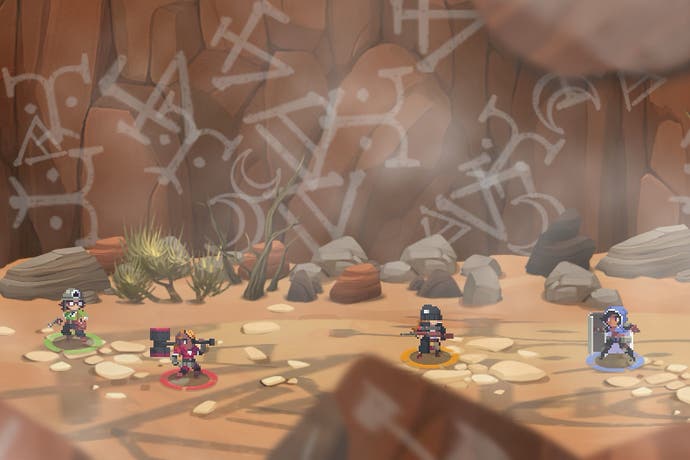 Full Metal Furies, a new "action RPG with a twist" from Rogue Legacy developer Cellar Door Games, has launched on Xbox One and PC.
The vaguely greek-mythology-themed Full Metal Furies is the first game to come from Cellar Door since its wonderful, Castlevania-esque procedurally generated platformer Rogue Legacy, which released all the way back in 2013.
Full Metal Furies is described as a team-based brawler (and also "an abstruse allegorical action adventure about atonement, allusions, and alliteration awaits all at an alternate age around Athens' ashes") in which up to four players can fight co-operatively in a bid to "defend the free world from tyrannical titans".
You can work your way through the story campaign - accruing gold and levelling your party as you go - either co-operatively with friends through local or online play, or entirely solo by selecting two characters and switching between them on the fly.
There are four Furies to choose from - Triss the sentinel, Meg the sniper, Erin the engineer, and Alex the fighter - and each is able to contribute their own unique talents to the fray. Cellar Door also promises over 70 unique enemies, gigantic titan bosses, blueprints that can dramatically alter your equipment's abilities, plus secret puzzles and more.
Full Metal Furies is out now and costs £14.99 on Steam or direct from the developer. It's £16.74 for Xbox One and Windows 10 on the Microsoft store - and if you opt for the Play Anywhere version, there's the added bonus of Xbox Live cross-platform co-op.