Rockstar to push Max Payne 3 "to its limits" on high-end PCs
Sextuple monitor support and scalable texture filter promised.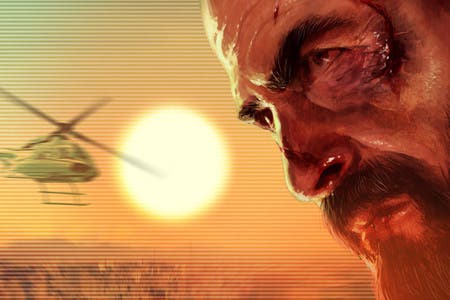 Rockstar has revealed details of exactly what high-end PC owners can expect from Max Payne 3 when it arrives on desktops next month.
Speaking in an interview with PC World, lead PC designer Kevin Hoare revealed that the developer had paid special attention to ensuring those with high-spec hardware had plenty to "sink their teeth into".
"We've worked hard to make sure the game will run smoothly on a wide range of PC builds," he explained.
"But it's when you get towards the top end of that range that you can really push a game to its limits, and the game will look and run incredibly on the most advanced current machines around at the moment and well into the near future.
"You'll find that screen resolution is scalable, there's triple and even sextuple monitor support which helps to run higher screen resolutions, there's various anti-aliasing options, scalable water quality, scalable shadow quality, increased detail for characters and vehicles and a scalable texture filter that further increases visual quality.
"We're also supporting DX11 with Max Payne 3, with features including Hull/Tessellation/Domain Shaders (which adds curvature to the character/vehicle models), Gather4 (for optimized shadow sampling / FXAA), Geometry shader / Stream Output and DX11 texture samplers to name a few."
Hoare went on to explain why the game's install size comes in at a hefty 35GB.
"The installed size of Max Payne 3 is due to the no-compromise quality of its assets, which already push console disc space to the limits," he said.
"A good portion of the extra space requirements on PC can be attributed to the increased size of the textures, which are four times the size of those on consoles. In addition, the audio quality is significantly higher than the consoles due to lower compression rates, which improves audio fidelity.
"Again, this comes back to the range of possibilities that the PC platform opens up for us. That, combined with higher video settings when running the game, results in substantially better visual quality."
You'll get see for yourself when the game launches on 1st June.
In the meantime, here's a revised set of system requirements:
Lowest tested specs:
Windows 7/Vista/XP PC (32 or 64 bit)
Intel Dual Core 2.4 GHZ or AMD Dual Core 2.6 GHZ, or better
2GB System RAM
NVIDIA GeForce 8600 GT 512MB RAM or AMD Radeon HD 3400 512MB RAM
Low recommended specs
Windows 7/Vista/XP PC (32 or 64 bit)
Intel Dual Core 3GHz or AMD equivalent
3GB System RAM
NVIDIA GeForce 450 512MB RAM or AMD Radeon HD 4870 512MB RAM
At this level, you will be able to comfortably run the game at 30 frames per second with a 1920 by 1080 screen resolution
High recommended specs
Windows 7/Vista (32 or 64 bit)
Intel i7 Quad Core 2.8Ghz or AMD equivalent
3GB System RAM
NVIDIA GeForce 480 1GB RAM or AMD Radeon HD 5870 1GB RAM
At this level, you will be able to comfortably run the game at 60 fps at 1920 by 1080
Highest tested specs
Windows 7/Vista (64 bit)
Intel i7 3930K 6 Core x 3.06 GHZ or AMD FX8150 8 Core x 3.6 GHZ
16GB System RAM
NVIDIA GeForce GTX 680 2GB RAM or AMD Radeon HD 7970 3GB RAM