Rockstar Games Collection revealed, due in early November
Contains RDR, GTA Episodes, LA Noire, and Midnight Club: LA.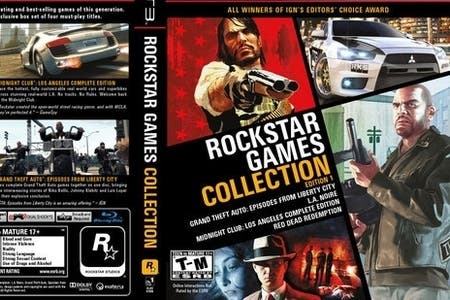 Rockstar Games has announced an anthology containing four of its most successful games of the last few years. This includes: Red Dead Redemption, Grand Theft Auto: Episodes from Liberty City, LA Noire, and Midnight Club: Los Angeles Complete Edition.
Rockstar Games Collection: Edition One will be available for Xbox 360 and PS3 in North America on 6th November for $59.99. We've asked about a European release and are awaiting reply, but we'll let you know what we find out.
Note that it's called "Edition One," suggesting another anthology will be on the way. Grand Theft Auto 4 is suspiciously absent from the package, so maybe some day we'll see that bundled with Max Payne 3 and an HD version of Bully, perhaps?
Hilariously, we gave every game in this collection an 8/10. Insert your own joke about that here.