Rocket League gets cross-platform party support this summer
And a Rocket Pass.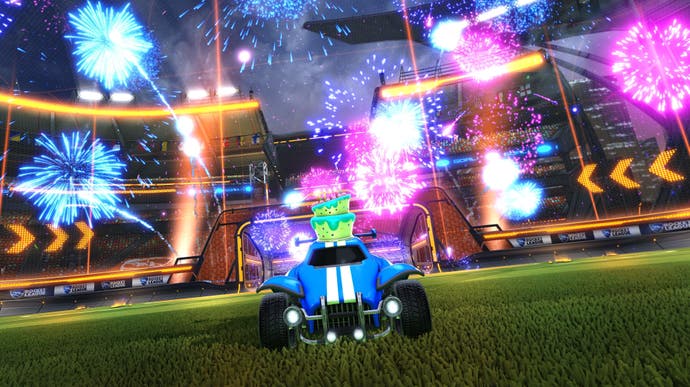 Rocket League gets the long-awaited cross-platform party support this summer, Psyonix has announced.
The feature arrives as part of an update planned for July or August.
The cross-platform friends and parties feature works like this: register an in-game ID that is a combination of a name with a unique code, add friends from other platforms by entering their ID into the new in-game friends list, then party up with your new cross-platform friends and play online. It sounds pretty cool!
In its latest Rocket League roadmap post, Psyonix did not say which platforms will make use of cross-platform party support, but it seems likely it'll work in the same way Rocket League cross-platform play works today. So, PC players can currently match up with Nintendo Switch, PlayStation 4 and Xbox One players, but the PS4 can't be matched up with Xbox One nor Nintendo Switch players.
PlayStation remains the odd one out here (for more on Sony's attitude to cross-platform play, check out our interview with executive Jim Ryan from E3 2017).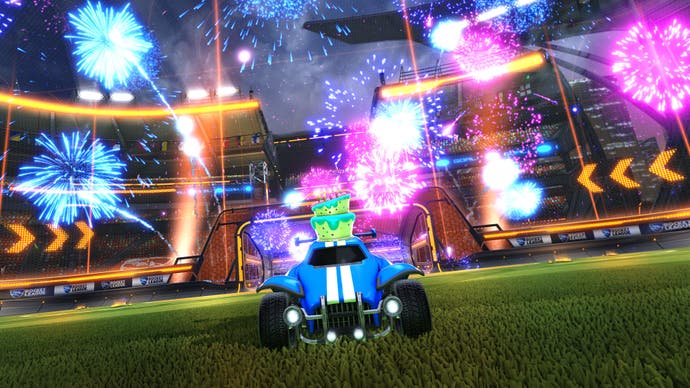 Meanwhile, Psyonix announced the Rocket Pass, which sounds a bit like Fortnite's wildly-successful Battle Pass.
The Rocket Pass includes multiple tiers of earnable content. Here's the official blurb:
"You increase your tier by leveling up normally and you'll unlock new, unique content as you go. Each Rocket Pass will last for a few months before it's retired and a new pass will take its place with new content to unlock.
"The Rocket Pass has both free and premium tracks so everybody has something to work for. The free track contains new cosmetic items as well as decryptors and exclusive in-game titles, while the premium track will have a flat cost to unlock. You will be able to preview premium track content before you buy the unlock to access it."