Rock of Ages 2 rolls onto PS4, Xbox One and Steam this month
That's a rock fact!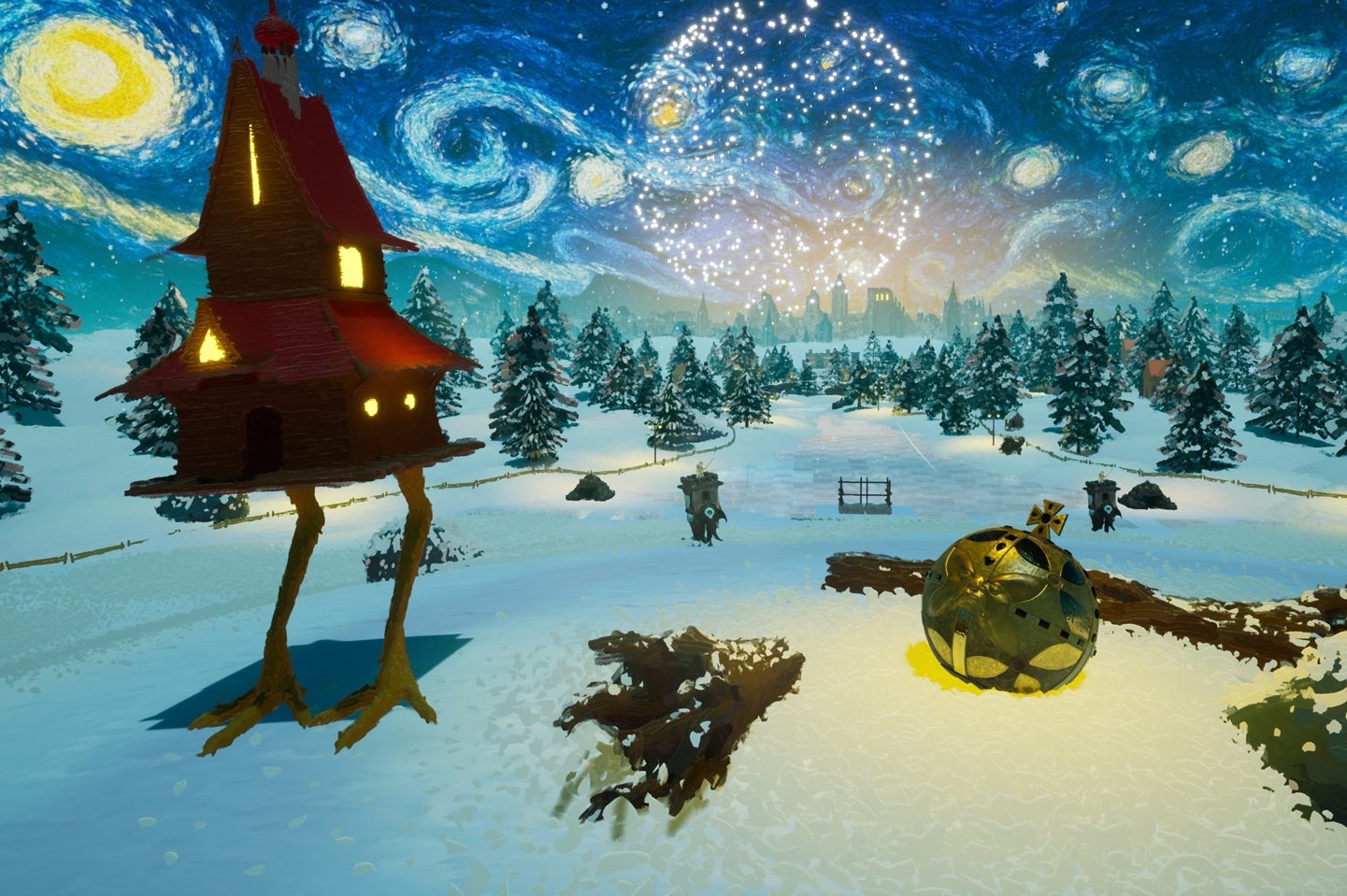 The sequel to Marble Madness successor / tower defense hybrid Rock of Ages is due 28th August on PS4, Xbox One and PC.
Dubbed Rock of Ages 2: Bigger & Boulder, this sequel tasks players with destroying various fortresses throughout the ages, with each era represented by a different famous artist's aesthetic. As you can see in its new trailer, there's a fair bit of Monty Python absurdity as one cathartically guides a wrecking ball through a panicked selection of sentient art.
Like the first game, Rock of Ages 2 is split into two phases. In the first phase, players control a boulder descending along a sloped obstacle course in order to smash into their opponent's fortress with maximum force. Once this is done, you'll have time to set up defenses as your opponent (be it human or AI) is trying to do the same in real-time. After a couple minutes of placing obstacles, it's time to control yet another boulder. This continues until someone breaches their enemy's stronghold. In essence, it ends up being something of a racing game mixed with an RTS.
This sequel recycles that premise, but looks to add quite a lot of new features. As detailed on the PlayStation Blog, there will be all new types of boulders, with an explosive Gunpowder Boulder, a heavy-hitting cubed rock, and a Tar Boulder that smears the track with cumbersome slime.
New multiplayer modes will also be available, including two-vs-two competitive matches and a more arcade-y four-player free-for-all race.
Pre-orders come with an exclusive The Binding of Isaac themed rock that looks like that game's titular troubled lad.
Former Eurogamer editor Kristan Reed had mixed feelings about the first Rock of Ages. He enjoyed the rolling and smashing, but found the defense-building aspect of the game a bit underdeveloped, with many units too easy to bypass. Hopefully this sequel will address such issues.