Road Redemption burns rubber on Steam Early Access today
Fury road.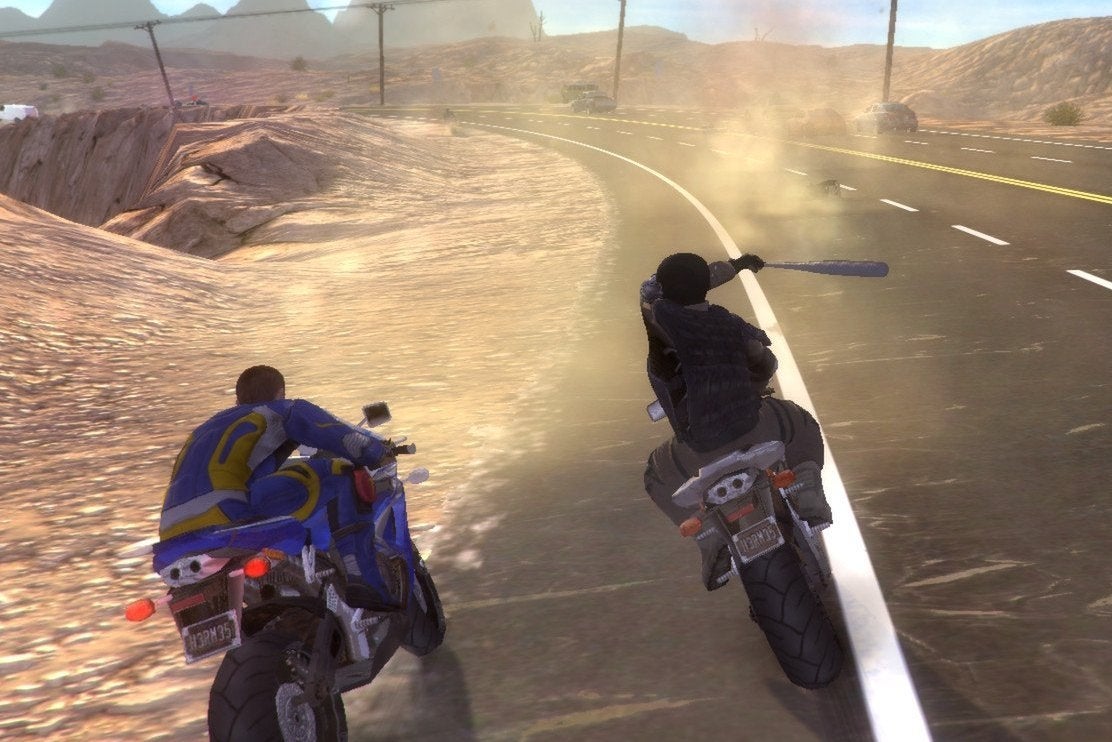 Motorcycle combat cruiser Road Redemption has arrived today on PC via Steam Early Access.
Normally it will cost £14.99, but it's 10 per cent off at £13.49 through 25th September.
The spiritual successor to Road Rash, Road Redemption puts you in the leather boots of a biker intent on tracking down their gang leader who's gone rogue in an attempt to assassinate the president. But it's set in a futuristic fascist society, so perhaps this isn't such a bad thing. It's up to you whether you want to join him in his revolutionary quest.
Road Redemption features up to four-player splitscreen co-op, and developer Dark Seas Interactive noted that online support will be added "very soon."
Eurogamer features editor Martin Robinson spoke highly of Road Redemption in his preview, while EG YouTube editor Ian Higton had a go of it last month, as you can see in his Let's Play video below. Fortunately, controller support has been added since Ian's mouse & keyboard-related failings.