Riot apologises after League of Legends dev says streamer will "die from a coke overdose"
"... then we'll be Gucci."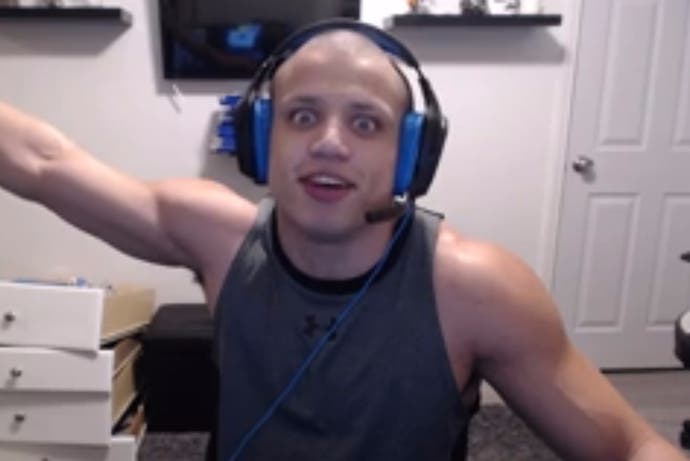 A developer at League of Legends studio Riot appears to have left the company after controversial comments he made about a popular streamer blew up online.
Aaron Rutledge, known online as Riot Sanjuro, hit out at popular League streamer "Tyler1" in a series of Discord posts.
22-year-old Tyler1 is considered by some to be one of the most toxic League of Legends streamers around. He has a reputation for abusive in-game chat, trolling teammates and generally being as big of a nuisance as possible. Riot's banned him from League multiple times, and he's created alternative accounts in response.
Tyler1 now claims he's reformed, but Rutledge, however, seemed unconvinced in a series of posts on the League of Legends Discord.
Rutledge accused Tyler1 of making over $100,000 a year being a "dick" in a game he didn't make before insulting his body.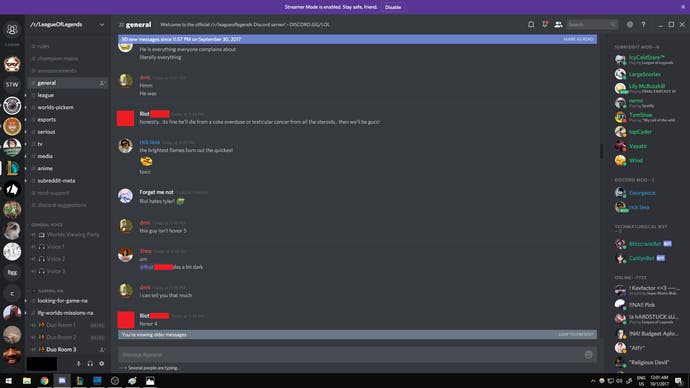 As you'd expect, the comments caused quite the stir on the League of Legends subreddit, with an imgur snapshot receiving just shy of 200,000 views.
Rutledge, who has now deleted his account on Reddit, took to the website to issue an apology.
"Reddit, League Players, Tyler - I displayed a gross error in judgement last night and whole-heartedly apologise for my comments. They were out of line, and not what any of you deserve to hear, especially from a Rioter. I'll be taking time away from Reddit, discord and in-game chat to reflect on how I communicate with players. Sorry again for the insults and the language."
Tyler1 responded in a couple of tweets.
With that being said I have no hard feelings towards the guy. Shit happens.

— loltyler1 (@loltyler1) October 1, 2017
"Riot Cactopus" issued a brief statement on Reddit: "To be very clear here: what was said is NOT okay, and we take it extremely seriously. I'd like to apologise on behalf of Riot to both Tyler1 and the community for this. We will be taking action internally to address this (although it would not be appropriate to go into specifics here)."
Then in a video update, Tyler1 briefly addressed the accusations, saying: "I do not do steroids. I have never taken any kind of drugs like that. I don't do cocaine. I do not drink alcohol. I do not drink soda. I don't do any of that. None of it. Never have. Never will. I haven't drunk a soda since eighth grade. I do not have cancer in my nutsack. And I never will, hopefully."
Watch live video from loltyler1 on www.twitch.tv
It looks like Riot has decided to part ways with Rutledge. According to his LinkedIn page, he is no longer at the company. We've asked Riot for comment.
The sorry saga highlights once again video game developers' sometimes difficult relationship with their players and fans. Last week Overwatch development chief Jeff Kaplan admitted speaking to fans was "extremely intimidating".
Usually toxicity comes from players. In the case of Aaron Rutledge, it came from the developer - and it seems for the bosses at Riot, he crossed a line.