Resogun Defenders DLC due next week
Free Challengers update out today.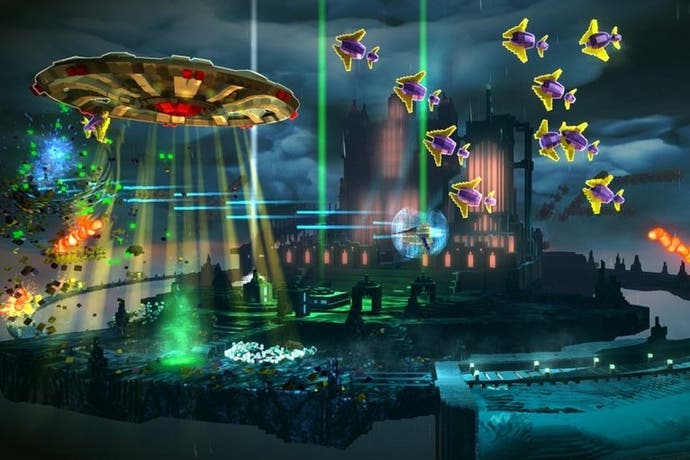 Resogun's second DLC pack, Defenders, is due on 18th February in Europe, Sony has announced.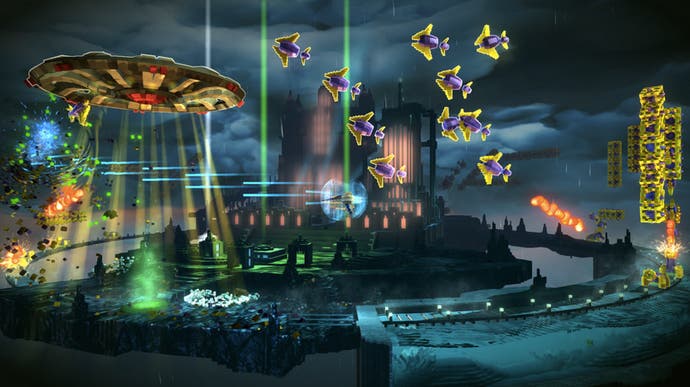 North Americans get it a day earlier, because life's not fair.
As detailed on the PlayStation Blog, this expansion adds two new game modes: Protector and Commando.
Protector Mode has you defending one of the last remaining human colonies. So far, so Resogun, but the mode adds some neat new power-ups like Super Boost, Teleport and automatic city defenses. There's also a planet flip mechanic and new hazards like volcanic meteors to avoid. This is an endless score-attack mode.
Commando Mode adds a mild platforming flavour to Housemarque's shmup by allowing you to assume the role of a human on the ground. This new twist on the formula can be played in single-player, co-op, or in a competitive Battle Mode where two players are tasked with destroying each other's houses.
The Defenders DLC will cost £3.99 / €4.99 / $4.99.
But wait, there's more!
A new free update to the game entitled Resogun Challengers is out today.
Challengers introduces a new levelling system to the game. This system will be based on earning Challenge Points, which are achieved by completing various preset challenges throughout all game modes. These range from rescuing 200 humans in a single level where every foe drops one to completing Survival Mode with the Super Stardust ship.
Players can also earn Challenge Points for completing longterm goals across all game modes. Feats like rescuing a cumulative 1000 humans or dodging 13 wrecking balls in Demolition Mode will be rewarded.
This free update will also include a much asked for Photo Mode where players can take screenshots. Additionally, there will be a human gallery so players can examine and sort the folks they've saved.
Naturally all this new content means that new trophies will be available. Those who missed out on Resogun before will be delighted to learn that it's on sale for 35 per cent off for the next two weeks. We recommend it.