How Housemarque is turning to its past for its future
Eugene Jarvis, arcade cabinets and what's next for Helsinki's oldest studio.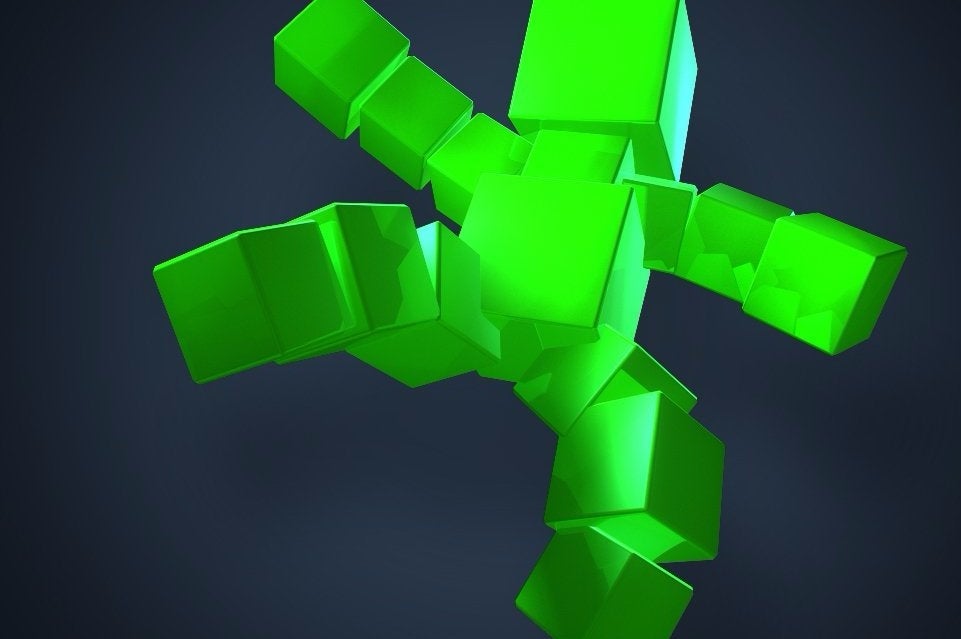 Even if the city of Helsinki didn't have a decent claim to being the capital of video games, it's certainly got a decent shout of being where the real capital is. Rovio's success is legendary, its setbacks in recent years washed over by the phenomenal reception to the Angry Birds movie, while the recent revelation that Supercell, off the back of Clash of Clans among other titles, helped raise Finland's revenues from capital gains tax by a fifth is a wonderful illustration of the social responsibility that's endemic in the city.
Its success, though, is predominantly mobile - perhaps, in no small part, thanks to it being the city where mobile games were born. Nokia's presence once loomed large, and when Taneli Armanto, a design engineer on the breakthrough 6110, repurposed the arcade classic Blockade, he helped birth an entire industry. Some companies have resisted the move to handsets, though - Remedy Entertainment, developers of Max Payne, Alan Wake and most recently Quantum Break, remains committed to its own brand of big budget pulp, while another studio stays true to an ethos that's been with it for 21 years.
Housemarque can lay claim to being the longest-standing developer in Helsinki, its formation dating back to 1995 while its history stretches back further still: formed by Ilari Kuittinen from Terramarque and Harri Tikkanen from Bloodhouse, the first game with Housemarque's DNA entwined is quite possibly 1993's Stardust on the Amiga. What's thrilling about Housemarque is its identity hasn't wavered through the years, no matter what trials have been thrown the company's way. Pick up Alienation, its most recent outing, or Resogun, perhaps its most famous, and you'll be playing something that's resolutely Housemarque; scratch away at the surface and you'll always find remnants of the studio's roots in the infamous demoscene.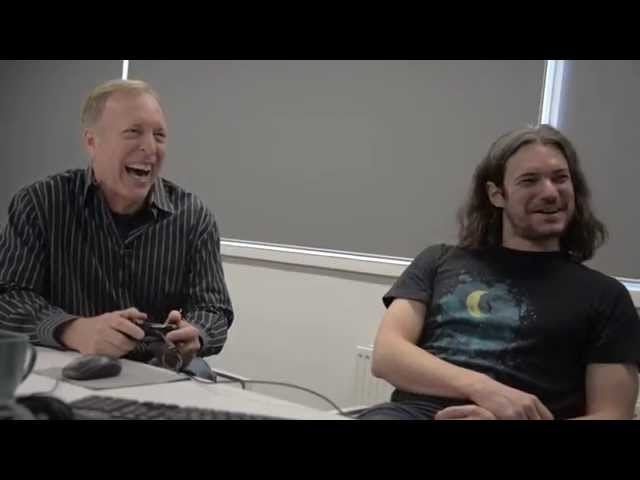 "There was some booze involved, some game cracking involved," says Housemarque founder Kuittinen of the scene that helped birth the studio in the early 90s. "But there were some people who were able to get it together and make some demos too."
"It's funny, still within our company it's something we talk about," says Mikael Haveri, Housemarque's head of self-publishing. "Even today, our head of concept was showing us this 64k demo that was just unbelievable. It's stuff we still look into and do in our free time. The hobby culture, the demo culture, it's all very much alive."
Pick your way through Resogun, through its clusters of voxels and glorious showers of lightning, and it feels like one of those old demoscene reels rendered brilliantly playable. "It's there, and you can't get rid of it," says Kuittinen. "We're still always trying to push the hardware, trying to get the best of it."
Housemarque's benefitted in recent years from a strong relationship with Sony - "we're second party, or 2.5 maybe," says Kuittinen - yet there's a feeling that the studio's arriving at a turning point. Alienation, with its rich loot system, felt like a deepening of its values which the mysterious forthcoming Matterfall may well take forward, and the project being developed in tandem with Eugene Jarvis feels like it's going to be a brilliant consolidation of all that's gone before.
Housemarque is evolving, perhaps as a necessity in order to survive. "It's been a good market for us," says Kuittinen. "It's been pretty much 10 years since we realised the console download space would be good for us - Steam wasn't there then! What has been a bit disappointing is the market hasn't grown for this kind of game. The bigger games are taking more and more of your time. If you're playing The Division you know it's going to take this much time, and Destiny took this much time - you put 50 hours in and you're only scratching the surface."
It's easy to assume that Resogun, a prominent launch title for the PS4, was a success given the runaway sales of Sony's console, but Kuittinen suggests that's not necessarily the case.
"For many it was the first shoot 'em-up they played! It's hard to measure its success because it was a free game. It is still selling, but obviously not as much as we'd like! It is out there still, but I guess it also highlights a problem with these stores. We had a trial on Steam [with the port of Outland], and if you have the smallest promotion it lifts your sales - even if it's a 30 second window!"
The problem of discovery is already well known on Steam, but that's not to say it doesn't exist on PlayStation and Xbox's storefronts where smaller games now go shoulder to shoulder with big budget releases.
"It's interesting looking back 10 years, Geometry Wars was eye-opening for us," says Kuittinen. "It was like 'hey we can do this shit!' and off we went. I guess the most successful years when it comes to digital downloads were when they had a separate identity for these stores - the biggest XBLA games were in 2008, 2009, when they were separate. When they pulled them all into the same bucket... It's the same as happened everywhere though, you have such a huge amount of games everywhere."
The Housemarque we see in the next few years might be different to the Housemarque we've seen before - though it's safe to assume it'll stay true to the values that have made its name.
"The games are changing," says Kuittinen. "I hope we have the old school spirit there, but things are getting complicated. We have some old school games in development - a couple actually - but they have some new twists."
Matterfall remains, by design, an enigma - "We're not talking too much about it," says Haveri, "that's the official stance" - so I hope Housemarque will excuse me for getting excited about it's other big project, a tie-in with legendary designer Eugene Jarvis - he of Defender, Robotron and Smash TV fame. There's something wonderful about Housemarque's future being tied so inextricably into its past - and how old debts to one of the greats look like they're about to be handsomely repaid.
"We just kind of realised that a couple of years back when we met him," Kuittinen says of Jarvis' influence on Housemarque's work, and of how they all met up at Las Vegas' DICE a few years back. "He started this twin-stick thing, Super Stardust was a twin-stick thing, obviously in Dead Nation you had the Smash TV thing. We realised that, and we thought wow, this guy's still really smart and funny."
Jarvis, it seems, has lost none of the energy that's found its way into so many of his games, and Housemarque's clearly relishing the input of a bonafide legend who's lost none of his enthusiasm, regularly playing builds of the new game and providing feedback via Skype.
"It's insane," says Haveri. "He's one of these 70s guys - he's got a California attitude, and he always brings up these crazy references to dirty 80s sci-fi."
In the corner of Housemarque's office there's a beaten-up Robotron cabinet, sadly not currently operational, and the team paid respects to Jarvis' work recently by heading out to the Musée Mécanique in San Francisco's Fisherman's Wharf during GDC where there's a small collection of the designer's masterworks. That old arcade aesthetic, it seems, is vital to what the Jarvis Project is going to be about.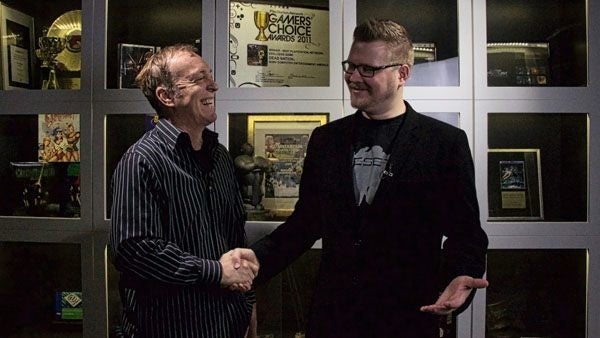 Haveri lets slip about all he can at the moment. "One of the things we can say about Jarvis Project - if you look at Resogun, a lot of our games are leaderboard specific, but when you deal with leaderboards you have a lot of them, but they're from one to 10s of thousands. We're trying to create an environment where there's an incentive to compete, and we're trying to coin a term called single-player eSports, trying to bring it to those people with tools to watch that experience. There's new incentives there - and that's one of the new areas."
"No-one's done single-player competitive eSports since the 80s!" Kuittinen chimes in excitedly. "It's sort of the arcade spirit - in local arcades it was happening, you see these two good guys and wonder who the hell they are."
Jarvis, of course, is one of the last men standing in the arcade business, and while others around him moved on he heroically stayed put, his Raw Thrills studio still enjoying success to this day with titles such as those in the Big Buck Hunter series. With the Jarvis Project - and excuse me for getting a little excited about this - it seems he might be sticking with what he knows best.
"We start with PlayStation of course," Kuittinen says of prospective platforms for the new game, "and then we at least consider arcade. It depends on how it goes - if there's a demand we can explore that."
"If we make ten cabinets we should be able to sell them," says Haveri, at which point I start to get a little light-headed. "The cost of making cabinets is kind of expensive - it's $5-10,000 for one cabinet, retail, sold to anybody."
$10k for a new Jarvis arcade cabinet? That sounds like a snip, and while I don't expect to find one in every living room Housemarque's at least thinking about how to make them accessible to all. "What we'd really like to do with the Jarvis project is bring it to barcades - we can bring it to Expos and venues and things like that, then we can bring it to barcades for a weekend for some kind of competition. It's probably not a viable business model, but with Eugene there you have to give it a go."
Indeed you do. What an exciting time it seems for Housemarque right now. And how wonderfully fitting it is that in its future there's a neat dash of the past.
Will you support Eurogamer?
We want to make Eurogamer better, and that means better for our readers - not for algorithms. You can help! Become a supporter of Eurogamer and you can view the site completely ad-free, as well as gaining exclusive access to articles, podcasts and conversations that will bring you closer to the team, the stories, and the games we all love. Subscriptions start at £3.99 / $4.99 per month.