Resident Evil: Revelations finally announced for PC, PS3, Wii U, Xbox 360
And this is how it looks.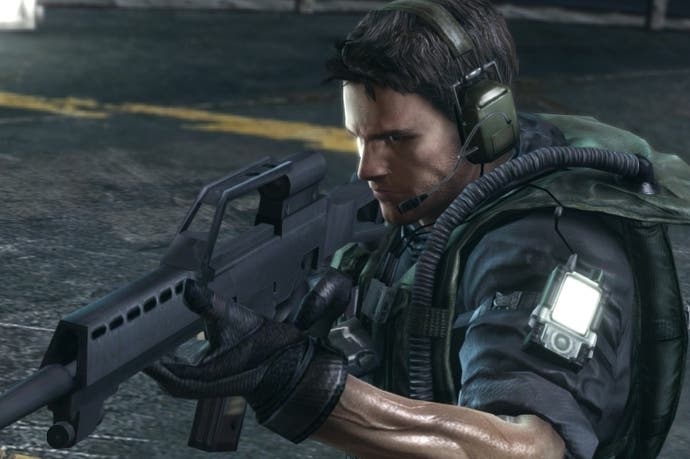 3DS survival horror Resident Evil: Revelations will launch for PC, PlayStation 3, Wii U and Xbox 360 in May, publisher Capcom has finally revealed.
The port will launch in boxed form for all platforms on 24th May (21st in North America).
Digital versions for PC and PlayStation 3 will also be available on that date (likely the 22nd in Europe, when the PlayStation Store updates here).
Digital versions for Xbox 360 and Wii U will follow at a later, unspecified time.
The announcement is no shock - Revelations' PlayStation 3 and Xbox 360 versions have been sneakily spotted several times over the past year - although news of a Wii U version had not previously leaked. It will make Revelations the first Resident Evil game to land on Nintendo's new home console.
New features include an additional enemy, a new difficulty mode, plus new weapons and characters for the game's co-operative Raid Mode.
The game will also connect to Residentevil.net, the online stat-tracking and reward service launched with last year's Resident Evil 6.
Revelations was originally released for 3DS early last year and won an 8/10 review from Eurogamer. It evokes memories of the series' high-water mark Resident Evil 4 and follows the exploits of original series stars Chris Redfield and Jill Valentine.
Screenshots of the new PC and console version lie below.