Report: Phil Harrison is leaving Microsoft
UPDATE: Microsoft confirms amicable split.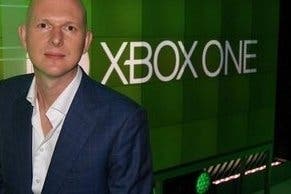 UPDATE 17/04/2015 4.51pm:: Microsoft has confirmed Phil Harrison's departure.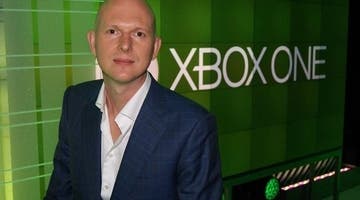 "Phil Harrison has chosen to pursue business interests outside of Microsoft," said head of Xbox Phil Spencer in a statement to GamesIndustry. "Phil has been a distinguished leader for our European Xbox team - overseeing production at our award-winning European studios and making a substantial contribution to the Xbox business globally. I want to thank Phil for his creativity and leadership over the past three years. Phil is a great friend of mine and I wish him the very best with his future endeavours."
Harrison himself also issued GamesIndustry a statement about his departure. It reads: "I have enjoyed the last three years at Microsoft enormously and it has been a privilege to lead and work along side the incredible talent within Microsoft Studios in Europe, including Rare, Lionhead, Lift, Soho and Press Play. I wish them and my many friends throughout the Xbox world every continued success and know that games will continue to prosper across Microsoft under Phil Spencer's leadership."
ORIGINAL STORY 05/03/2015 12.53am: Phil Harrison is leaving Microsoft after three years at the company, a report from Eurogamer's sister site GamesIndustry.biz has revealed.
The report has gathered from multiple sources at this year's GDC that the corporate vice president, who joined Microsoft in 2012 after tenures at Gaikai, Atari and, most famously, Sony, is on his way out. It was at Sony where Harrison made his name, helping establish the PlayStation brand in his 16 years at the company.
Harrison joined Microsoft when the Xbox business was headed up by Don Mattrick, and since Mattrick's departure he's been less of a public presence for the brand. In Mattrick's absence, Phil Spencer was promoted to the head of Xbox, and GamesIndustry.biz's report suggests Harrison was frustrated at not being offered a promotion himself.
Eurogamer asked Phil Spencer earlier today whether he had anything to add on the story, though he was unable to offer any comment. The news comes in the wake of a merger of Lift London, a Microsoft studio Harrison was instrumental in founding, with Soho Productions.