Relic leaves Dawn of War 3 behind as it moves on to new projects
No major updates planned.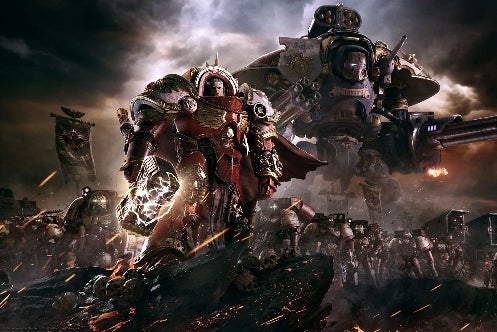 Relic Entertainment has left Dawn of War 3 behind to focus on new projects.
The RTS / MOBA hybrid launched in April 2017 and struggled to find an audience, with long-standing Dawn of War fans put off by the game's art style and MOBA elements. Conversely, the game's MOBA elements failed to attract fans of the genre.
Dawn of War 3's loyal player base was deemed too small to justify further investment in the game, with Relic and Sega chiefs expressing doubt that updates could turn things around. The decision to leave Dawn of War 3 behind means no new races will be added to the game, nor any expansions released, which will come as a disappointment to fans. Dawn of War 3 launched with just three races (Space Marines, Orks and Eldar) and the expectation was more would be added post-launch.
We first heard Relic had considered Dawn of War 3's future late in 2017, but today Relic, via publisher Sega, issued Eurogamer a statement addressing the issue. The statement, below, is ambiguous in that it suggests Relic is still working out Dawn of War's future, but we understand there are no plans for new content.
For Relic Entertainment, after a rocky 2017, 2018 looks brighter, with a couple of big projects on the go. The Vancouver-based studio is working on a brand new Age of Empires game for Microsoft, as well as another unannounced project.
Meanwhile, with the disappointment of Dawn of War 3 still fresh in the memory, it's hard to see a new game in the much-loved series any time soon, which for this Warhammer 40,000 fan is sad indeed.