Warhammer 40,000: Dawn of War 3 open beta later this month
For the Emperor!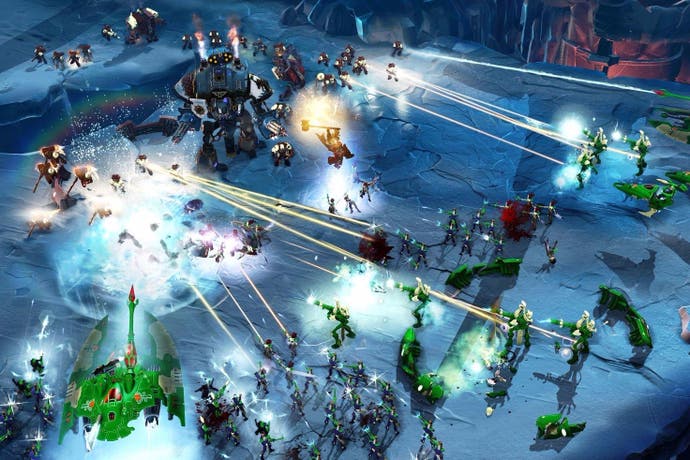 Warhammer 40,000: Dawn of War 3 goes into open beta later in April.
The open beta runs from 6pm UK time on Friday, 21st April until 6pm on Monday, 24th April. It includes the MOBA-influenced multiplayer portion of the sci-fi real-time strategy game, which we've covered before.
There's full access to all three factions - Space Marines, Eldar, and Orks - and a selection of elite heroes for each, so you should be able to experiment with different playstyles and strategies.
Dawn of War 3 launches proper on 27th April.