Dawn of War 3 gets new Endless War update
But is it enough to rekindle interest in Relic's RTS?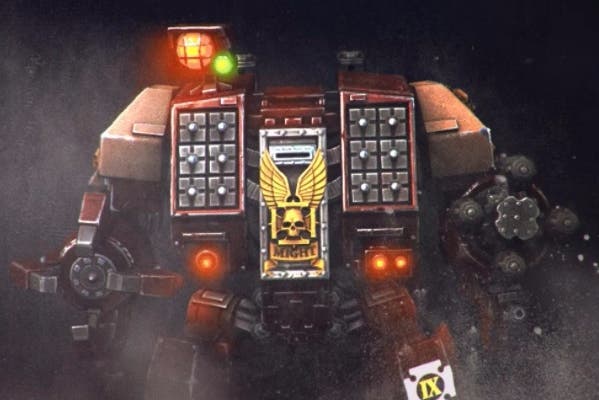 Relic has released a new update for Dawn of War 3 designed to rekindle interest in the real-time strategy game.
The free Endless War update includes new multiplayer maps and options, as well as new elites and skins.
The new elites are the Space Marine's Ironclad Dreadnought, the Orks' Lifta-Droppa Wagon and the Eldar's Wraithseer Kayduin.
On the new skins front, the Primaris Chaplain skin for Diomedes marks the first time a Primaris Space Marine has been playable in the Dawn of War universe. Additional skins include Deathwing Terminators and Assault Terminators, the Salamander Ironclad Dreadnought and the Eldar's Kyre wearing the traditional Farseer helmet.
Three new multiplayer maps are added: the Shrine of Asuryan (1v1), Serpent Chasm (2x2) and Da Extractor (3v3).
Perhaps of most interest are the new multiplayer options. The update lets you toggle elites, doctrines and faction super abilities on or off in custom matches, which marks another step along Dawn of War 3's path back to traditional RTS from the MOBA-influenced gameplay it launched with earlier this year.
There's still no word on the addition of new races or even an expansion, however.
The update coincides with a Steam free weekend, which begins now and ends at 9pm UK time on 22nd October. There's 50 per cent off this weekend, too.
Dawn of War 3 launched to positive reviews but it failed to gain traction on Steam, where fans of the series took issue with the MOBA-style elements of the game, among other things.
Could this Endless War update revive Dawn of War 3's fortunes? Time to find out.