Recoil shows off seven minutes of Rochard 2
Project on hold until additional funding comes in.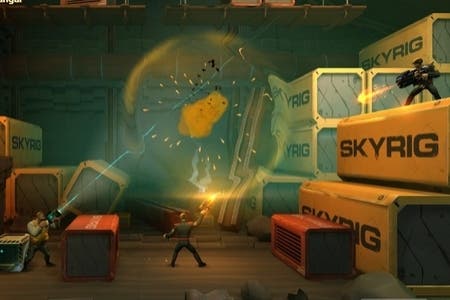 Recoil Games' Rochard was a critical success, but a financial failure. Now the developer has released some pre-production footage of its sequel, which is currently on hold.
The nearly seven minute preview mostly recycles assets from the original game, the developer noted on Steam's forums, but the team has a lot of new mechanics planned. The trailer doesn't show off many, but it does a good job of portraying what made the original game so good with flexible gravity-manipulation abilities like tossing anti-gravity grenades, swinging around on an anti-gravity tether in slow-motion, yanking sentries off their hinges and launching them at foes, and planting traps to do your dirty work for you.
"The project is on hold," Recoil noted, "but once we get the funding settled we are ready to continue."
The developer detailed its unfortunate experience selling Rochard on its blog. Initially it lost funding during the great PSN outage of 2011, then the game got delayed until late September 2011 where it had little marketing behind it.
"We had no funds to do any marketing ourselves, so there was no choice but to rush the PC version to Steam despite the bad market timing." The PC Steam version launched in mid November last year, i.e. the worst time to launch a game. "Our bad luck had turned worse due to our lack of resources. We had made a great game that we did not know how to sell."
"There are seven guys (and a lot of debt) left in the company," Recoil added. "We were about to give up with Rochard, but we were given an opportunity to release a boxed version of the game with Nordic Games GmbH and participate in the Humble Bundle. Now that's been done, it's time to give Rochard the fame it deserves. A DLC and a sequel are definitely in our plans."
The first Rochard is available for another day as part of the Humble Indie Bundle 6. Our Dan Whitehead quite liked it and gave it a 7/10 in his Rochard review.
Given Recoil's financial difficulties, I can't help but wonder if it'll go the Kickstarter route with this. Is that something that would interest you, dear readers?