Recent disasters hurry World of Warcraft to release this year's charity pet
"We need to act now."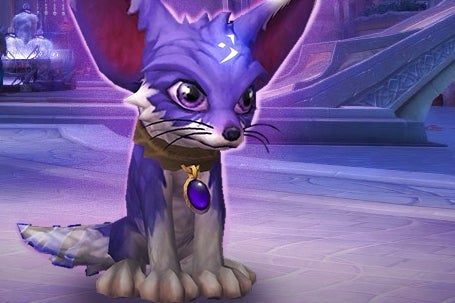 Due to hurricanes Harvey and Irma, flooding in South Asia, and "countless other crises" around the world, Blizzard has decided this year's World of Warcraft charity drive cannot wait. Instead of releasing the new charity pet alongside BlizzCon in November, Shadow the Fox is available for 'adoption' now.
"The immediacy of events, including hurricanes Harvey and Irma, flooding in South Asia, and countless other crises, have shown we need to act now," Blizzard wrote.
Adopting Shadow costs $10 (price varies by region), and there are, "No papers to sign and it's already had all its shots!" Blizzard said. And unlike with Warner's recent Middle-earth: Shadow of War fundraising for a developer who sadly died of cancer, Blizzard is transparent and clear about where your adoption fee will go: 100 per cent to charity, split equally between the American Red Cross Disaster Relief and the International Federation of Red Cross and Red Crescent Societies.
Shadow the Fox looks like a big-eared Fennec fox and has a colour-changing coat, which can be a purpley shadow colour or a light tan. Shadow can also take part in World of Warcraft pet battles, and will be available for all WoW characters on your account.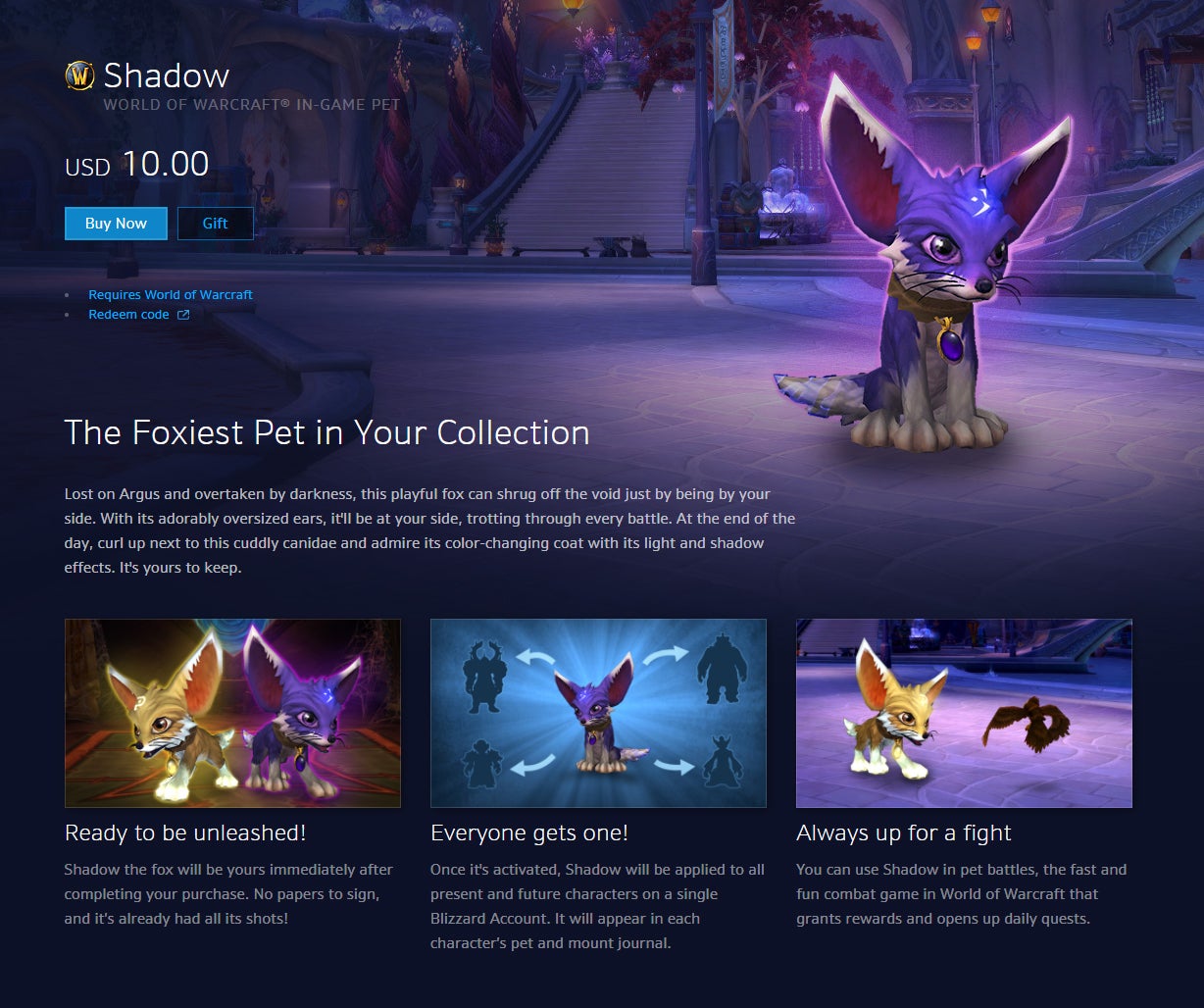 This isn't the first time World of Warcraft has raised money for charity by selling a pet. Last autumn, Blizzard raised $2.5m for the Make-A-Wish through sales of the Mischief Fel Kitty World of Warcraft pet; In 2015, Blizzard donated all of $1.9m raised by sales of Argi the goat to help the Red Cross deal with the Ebola outbreak; and in 2014, Blizzard raised $1m for, again, the Make-A-Wish foundation through sales of the Alterac Brew Pup pet.
World of Warcraft isn't the only game Blizzard has used to raise money for charity. Last year Hearthstone sold an alternate mage hero called Khadgar, for $5, with all proceeds going to World Wildlife Fund, and Blizzard has raised money through streaming initiatives via Heroes of the Storm before too.