Ratchet & Clank PS4 out April 2016
Alongside the movie.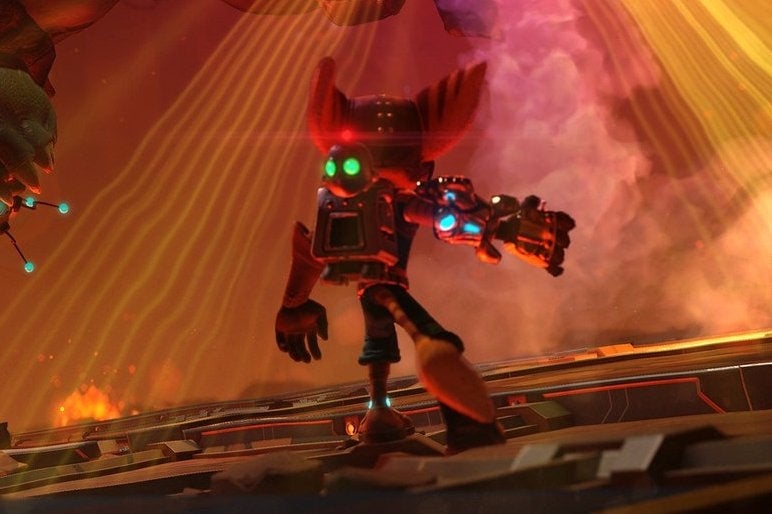 Ratchet & Clank for PlayStation 4 launches 20th April 2016, Sony has announced.
This "first installment" of Ratchet & Clank for PS4 tells a new version of the origin story than the originals, from the perspective of Captain Qwark.
It has modern controls, new planets, new boss fights and new flight sequences, among other new bits and bobs. The game launches alongside the Ratchet & Clank movie.