Rare confirms Sea of Thieves cross-platform play for PC and Xbox One
Sick.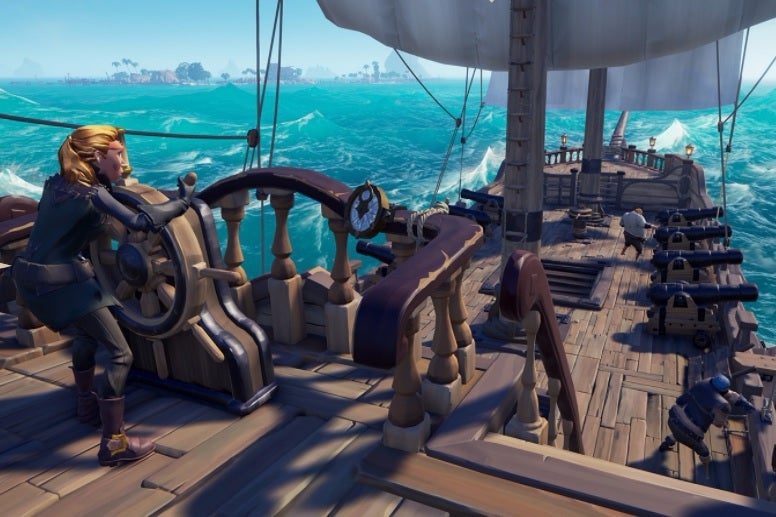 Rare has confirmed Sea of Thieves will feature cross-platform play across PC and Xbox One.
During Microsoft's gamescom show yesterday, PC design lead Ted Timmins and executive producer Joe Neate announced Windows 10 PC players can play with Xbox One and Xbox One X players when the multiplayer-focused pirate adventure game launches early 2018.
In a post on the Sea of Thieves website, Timmins went into more detail on how the cross-play will work, stressing Rare is mindful of maintaining balance across both platforms.
"One of the things we're very aware of is the need for the balancing to be right," Timmins said.
"After running some recent tests, we found that PC players were 4.5 per cent more efficient at killing skeletons than Xbox players, and this feels close enough that it's something we'll continue to monitor.
"However, PvP between platforms, or more importantly device input, is the big focus point for us as a design team, and already we've been working closely with the game experience team to change the way the guns work to be better balanced for cross play.
"We've put in a bunch of telemetry around this, and with the change to guns it's made them feel tonally so much more fitting, as previously they felt more like laser weapons than ancient plundered-and-pillaged gunpowder-driven blunderbusses."
Meanwhile, Rare announced a new feature for Sea of Thieves - the ability to throw up into a bucket and then chuck it over someone. Yum!