Rainbow Moon shines on PS4 this month
With updated dialogue and faster load times.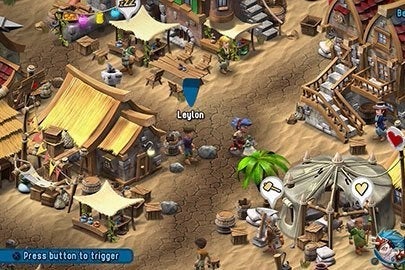 Rainbow Moon launches on PlayStation 4 on 17th February. It costs £11.99 / €14.99.
The turn-based isometric role-playing game is already out on PS3 and PS Vita. The PS4 version features updated dialogue, faster load times and Cross-Save.
If you already own Rainbow Moon on PS3 or Vita you can get the PS4 version with a 50 per cent discount.
Christian Donlan reviewed the PS3 version of Rainbow Moon for Eurogamer back in 2012, awarding it a 7/10.
"There are dungeons, many of them with puzzly gimmicks, and they tend to be the places where the difficulty level moves up a notch," he wrote. "There are side quests, too, and they pad out an adventure that's already longer than that of most downloadable offerings. It's a huge game, in other words, and it's tough enough to ensure that you'll move through it fairly carefully. Throw in a scrappy kind of handicraft charm, ignore a selection of little annoyances, and Rainbow Moon becomes a bit of a blast."