Rainbow Moon sequel Rainbow Skies flies to PS3 and Vita next year
Boasts a "technically perfect" game engine.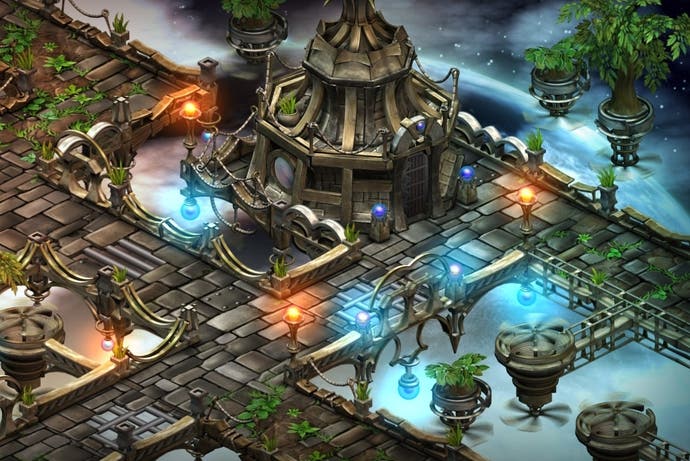 Last year's oldschool turn-based PS3 RPG Rainbow Moon is getting a sequel with Rainbow Skies, due next year on PS3 and Vita.
The sequel will feature cross-platform save support and Rainbow Moon developer SideQuest Studios is still on board, as is publisher Eastasiasoft. Not much is known about Rainbow Skies, but the publisher boasts its "up to 100 hours and beyond" campaign, 50 music tracks, and "a technically perfect game engine" that runs at 60 fps with minimal load times. Oookay then.
Our Chris Donlan was won over by Rainbow Moon, despite its tedious opening hours. "One hour in, I was bored. Three hours later, I was starting to see the light. Five hours is the sweet spot, though. Hang on until then, and you'll be pretty much hooked," he wrote in his Rainbow Moon review. "Ignore a selection of little annoyances, and Rainbow Moon becomes a bit of a blast," he concluded.