Rain World to drop this month on PS4 and PC
UPDATE: Vita and Wii U versions still happening, later.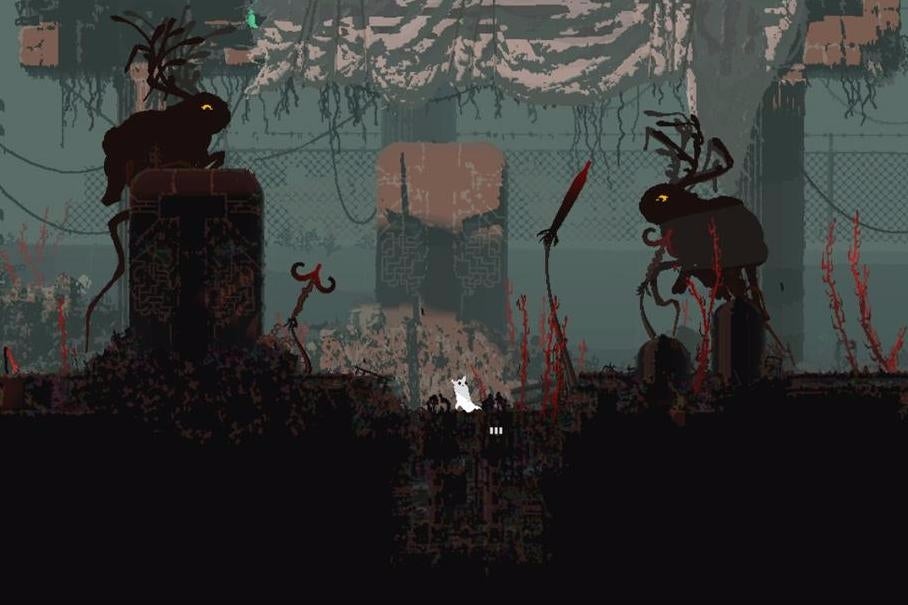 UPDATE 14/03/2017 8.42pm: The Vita and Wii U versions of Rain World are still on the docket, albeit on the backburner since PS4 and Steam are the developer's main priorities.
Adult Swim offered the following statement to Eurogamer: "Rain World's initial release is going to be for PS4 and Steam, and since the developers are such a small team, they have to be laser-focused on that right now. They're still keeping Vita and other platforms in mind, though."
ORIGINAL STORY 13/03/2017 8.49pm: Post-apocalyptic survival game Rain World is coming to PS4 and PC on 28th March, publisher Adult Swim has announced.
It will launch at £15.99 / $19.99.
Rain World puts players in the paws of an adorable creature called a slugcat, who must evade predators, hunt for prey, and explore the corroded ruins of a desolate urban landscape. Resources will be limited, so you'll have to think judiciously if you're to make much progress in this concrete jungle.
It sounds like a huge game too, with developer Videocult boasting that its map consists of over 1600 rooms.
One highlight of Rain World is its fluid animation, which the developer noted is procedurally-generated. That would explain the diversity in how Slugcat sticks their landing, as you can see in the trailer above.
Previously a Vita version of Rain World was in development, though there was no mention of that made in the release date announcement. We're currently looking into if this is still on track.