Quantum Break Steam and Timeless Collector's Edition releases delayed
"Additional time required," ironically.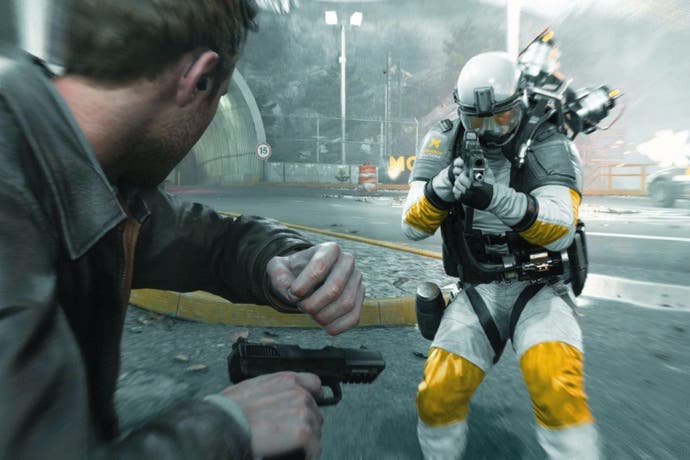 The Steam release of Remedy's TV and game hybrid Quantum Break has been pushed back from 14th September to 29th September.
The reason given was "additional time required for mastering and manufacturing the Quantum Break - Timeless Collector's Edition for retail".
They're two separate things although the Timeless Collector's Edition uses a one-time Steam verification check. Presumably there's nothing technically holding the Steam version back, though it makes more sense to deliver them together - and I suppose it gives the bumper shop box a better chance at being desirable before Steam dominates.
Do note that Quantum Break is already available on PC on Windows 10, but has serious problems. There was a Quantum Break PC patch that fixed some of these issues but far from all.
Inside Quantum Break - Timeless Collector's Edition are five game discs, a 'Making of' Blu-ray, 'Making of' book, soundtrack CD, two posters, a quickstart guide and fancy packaging. No clocks, obviously, what with it being timeless! Get it! Timeless!
Quantum Break is a TV series wrapped around a game. It's not great but it is bizarre enough to be unforgettable - and entertaining too. "There's never been anything like Quantum Break," wrote Martin in his Quantum Break review, "and it's hard to imagine there ever being anything like it again: more often for better than for worse, Remedy's strange hybrid feels like an adventure out of its own time."