Quake free to download if you log in to the Bethesda launcher this weekend
And Quake 2 is going free, too.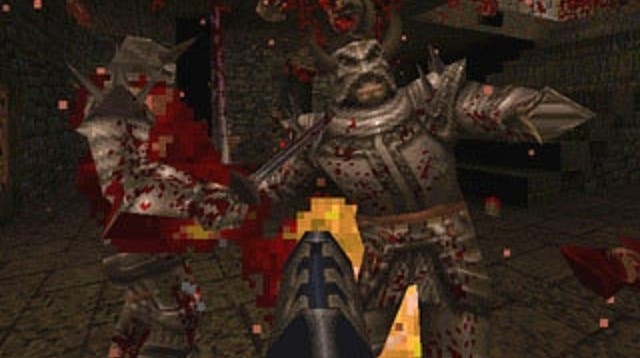 Ah, Quake. Id Software's hugely popular PC first-person shooter came out in the US on 22nd June 1996, courtesy of publisher GT Interactive. And now, as Quake approaches a quarter of a century of existence, owner Bethesda is giving away the game that started it all free to anyone who signs in to its launcher from now until the end of the QuakeCon at Home event.
Yes, the Bethesda launcher is yet another launcher for your PC, but this is Quake. QuakeCon at Home ends at 3am UK time on Monday 10th August.
In a Quake retrospective published in 2011, Jim Rossignol discussed the influence of Id's game.
"It was a game that did so very much to evolve and define the FPS, and yet it does not fit so easily into the conventions that the Texan Doom-makers' other games wallow in," he wrote.
"This tension is what makes it one of the developer's most interesting games."
QuakeCon is raising money for a raft of charities this weekend. Bethesda had said if donations hit the $10,000 mark, it would give out Quake 2 for free on the Bethesda launcher, too. At the time of this article's publication, over $11,000 was raised, so Quake 2 is going free, too.