Q-Games' zombie feed-'em-up Dead Hungry is heading to PSVR
The walking fed.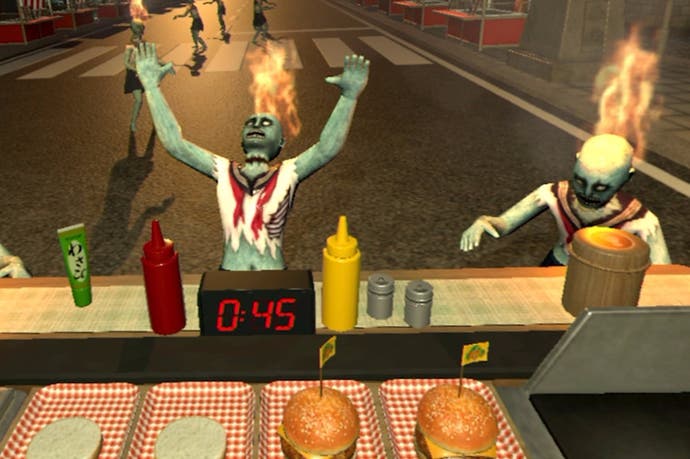 Q-Games has announced that its zombie feed-'em-up Dead Hungry is coming to PSVR tomorrow, October 31st
Dead Hungry has been available for Oculus and Vive since the end of last year, and it's yet another entry in the ever-growing VR job simulator genre. This time, you're a harried burger van employee - but there's a fairly significant twist in that you'll be cheffing things up in the midst of the zombie apocalypse.
Basically, it's another frantic Move-enabled arm waver - your goal being to assemble burgers, drinks, and fries as quickly as possible, then lob them at the marauding hordes. Nail the order and your undead assailants will return to human form, which just sounds suspiciously like fast food propaganda to me.
Dead Hungry will hit the PlayStation Store some time tomorrow, just in time for Halloween.