Pulp Fiction co-writer signs on for Castle Wolfenstein movie
In the vein of Captain America and Inglorious Basterds.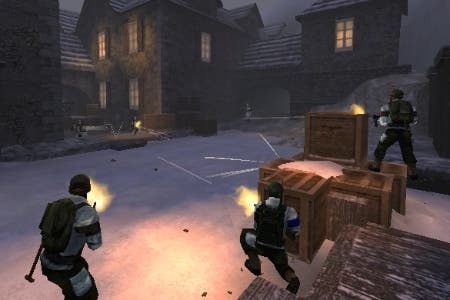 There's a Castle Wolfenstein movie in the works, written and directed by Roger Avary, the co-writer of Quentin Tarantino's Pulp Fiction.
It's called Castle Wolfenstein and is inspired by the game franchise.
Its makers describe Castle Wolfenstein as an action adventure film in the vein of Captain America and Inglorious Basterds. The story is about a young US army captain and a British special agent who are on a secret mission to Castle Wolfenstein. There, they discover Hitler's new secret weapon and must fight Himmler's SS Paranormal Division.
"With Roger at the helm, we expect everyone will join us for a wild and fun cinematic ride that will grab contemporary film audiences with the same irreverent, hip, over the top approach that Roger brought to Pulp Fiction and the other films he has either written or directed," producer Samuel Hadida said.
"It is a big action adventure but also strongly character driven and based on a very solid story."
He continued: "The film involves a classic assault on the bad guys, who are nominally Nazis, more evocative of Inglorious Basterds than the actual World War 2. It is a vaguely futuristic retro world as fun as Captain America, which has recently been reintroduced to the world audience with great success."
Avary is a big gamer, apparently, and has loved Wolfenstein since he was a little nipper.
"I've been playing the Wolfenstein games since I was a kid," he said, "and feel that their outlandish sensibility has deeply influenced my own writing and directing throughout my career.
"I have always thought Wolfenstein, transformed and opened for the screen to wider audiences not familiar with the games, would be a major cinematic experience, which is why I introduced it to Samuel. He bought the rights, and I could not be happier that we are now embarking on this adventure."
So there you have it.