PUBG Mobile banned in several Indian cities
UPDATE: 10 arrested so far.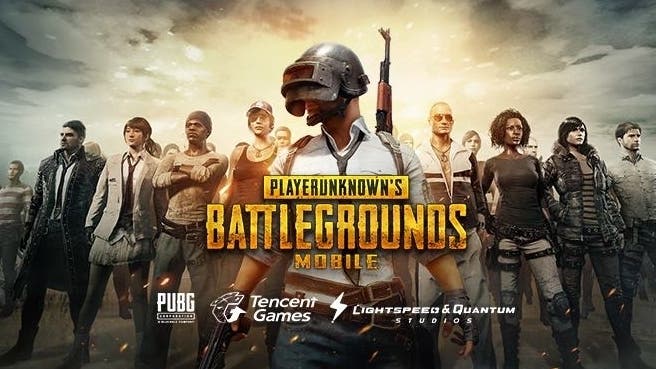 UPDATE: Since the Rajkot ban was put in place, reports have emerged that 10 people have been arrested in India for playing PUBG Mobile.
Speaking to The Indian Express, police commissioner Manoj Agrawal said a total of 12 cases have been registered so far, but the misdemeanour was a "bailable offence," with guilty players "shown as immediately bailed out by police". Cases will go to court where "there will be a trial for not following the notification issued".
The Rajkot Special Operations Group, meanwhile, told The Indian Express it yesterday arrested three young men near its headquarters. The police seized the men's mobile phones "for the purpose of the investigation", and stated the accused "were so engrossed in playing … they could not even notice [the] team approaching them". The force is apparently in the process of releasing the men on bail.
---
ORIGINAL STORY: Uh-oh, seems like yet more government authorities are seeking to limit children's gaming time - but in this case only one game is in the firing line: PUBG Mobile, which is apparently being banned in a growing number of Indian cities.
The main reason for the bans seems to be, as ever, the protection of children. The two main concerns are the promotion of violence, and the addictive nature of the game - which is apparently causing children to perform poorly in their exams.
Rajkot Police announced its plans for a ban via social media, explaining this would also apply to the "Momo challenge" - a known internet hoax. According to The Quint, the Rajkot police commissioner clarified this would last from 9th to 30th March.
As reported by several Indian news outlets, the ban is apparently being enforced under section 188 of the Indian Penal Code, which means those who disobey the order and are found to cause "obstruction, annoyance or injury" could (in theory) face a prison term of up to a month, along with a small fine. The International Business Times suggests citizens will likely only be detained if they refuse to cooperate - but still, a little scary.
Some sites are also reporting the total number of cities banning PUBG Mobile has risen to four, with districts such as Bhavnagar and Gir Somnath now involved. The Times of India states any citizen can report someone for playing the game, although according to the notification, police and educational institutions are exempt. Research purposes, huh.
Calls for PUBG Mobile bans in India have been ramping up for some time. The state of Gujarat, where the cities are currently enforcing bans, previously banned PUBG Mobile in primary schools (via IBT). Last month a Goa minister called for restrictions and described the game as a "demon in every house". An 11-year old who wrote to government ministers and the Bombay High Court seeking for the game to be banned received significant attention on Indian social media. And, indeed, even a cursory glance at the media coverage reveals game addiction is considered a huge problem in the country. Whether this concern is well-founded is another matter.
Eurogamer contacted PUBG Mobile for comment on the situation.
"We appreciate the support and trust given to us by our PUBG Mobile players. While we strive to deliver the best possible gaming experience to our fans, we also believe that it is extremely important for us to be a responsible member of the gaming ecosystem. To this end, we constantly work and shall continue to work with different stakeholders, including parents, educators and government bodies, and listening to their feedback on what we can do to enhance the overall PUBG Mobile experience.
"To foster a healthy and balanced in-game environment, we are developing numerous new features and enhancements which enables us to provide an environment for players to enjoy PUBG Mobile in a rewarding and responsible manner. We are honoured to have a passionate community of PUBG Mobile players in India and globally and continue to welcome their feedback to make PUBG Mobile the best game ever!"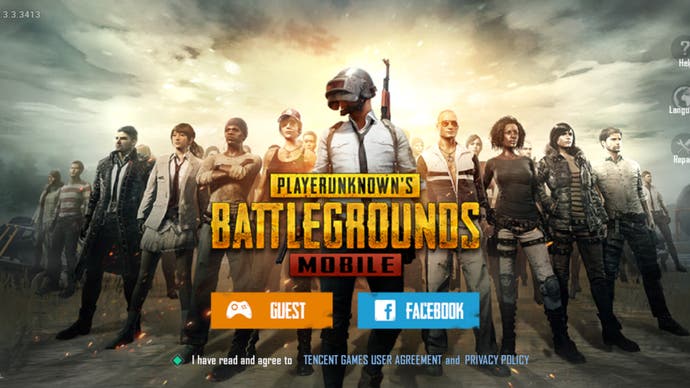 Although Fortnite's popularity has dominated headlines, as of December 2018, PUBG Mobile had at least as many players as Fortnite: a whopping 200 million users via (The Verge). Much of this is due to the game's popularity in Asia, where the title has an audience due to its accessibility as a free low-spec game, and boasts a booming esports scene. Funnily enough, the PC version of PUBG is currently being adapted into a low-spec version called "PUBG Lite" for Thailand.
With this in mind, PUBG Mobile will likely hope the bans do not become widespread or enforced by the central government - an idea which seems to have support in India. As mentioned in the statement, it seems the developer is looking to install tools to help players manage their playtime. I imagine this is to help bring the heat off the game: and for now PUBG Mobile's goose is still far from cooked. Or chicken, rather.