Prince of Persia Classic coming to iOS
Ubisoft also readying iPhone Rabbids titles.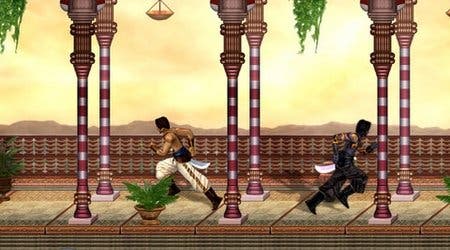 Ubisoft is porting the 2007 HD remake of the original Prince of Persia to iOS.
All we've got to go on are the screenshots below. Looks like you can expect standard touch screen controls, social networking-integration and three game modes: Normal Attack, time Attack and Survival. There's no hint of a release date.
Gameloft's original tarted-up PSN/XBLA take on Jordan Mechner's 1989 side-scrolling classic won a 7/10 from Eurogamer on release. For details, head on over to our Prince of Persia Classic review.
Ubisoft has also announced a pair of Rabbids games due for release on the App Store before the end of the year.
Details are scant on both Rabbids Go HD and Rabbids Go Phone Again, but both seem to be virtual pet sims in which you get to torment one of the titular critters which has got itself stuck inside your phone.