That Fallout 4 Xbox One plus free Fallout 3 deal needs a pre-order
Right now, only from the Xbox Store.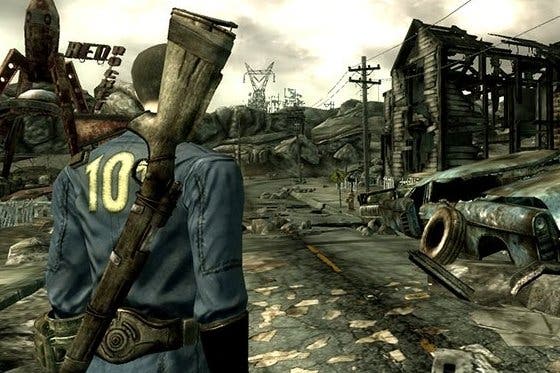 At E3 last month, publisher Bethesda announced the Xbox One version of post-apocalyptic role-playing game Fallout 4 would include a token to download Fallout 3 for free, but it would only be redeemable 90 days after Fallout 4's 10th November release.
In a post on the Bethesda Blog last night, the publisher went into the small print on the offer - and it seems you need to pre-order Fallout 4 to get Fallout 3 free.
"We're excited to announce - for a limited time - your pre-order of Fallout 4 for Xbox One will entitle you to receive Fallout 3 on Xbox 360," reads the official blurb.
"The code for Fallout 3 will be delivered to your Xbox message center in 7-10 days. Redeem your code on Xbox.com or on your Xbox 360."
Right now, it looks like to secure the deal you need to pre-order the download version of the game through the Xbox Store, where Fallout 4 on Xbox One costs a hefty £59.99. It's not clear whether pre-ordering at other shops nab you Fallout 3 also, but there's no mention of the deal on GAME's FAllout 4 Xbox One product page, for example, nor Amazon's.
Meanwhile, Fallout 3 will get Xbox One backwards compatibility when the feature launches later this year.
It means you'll be able to play Fallout 3, which came out in 2008, on Xbox One when the backwards compatibility feature launches this autumn (for more on Xbox One backwards compatibility, check out Digital Foundry's report).
Fallout 3 is currently eighth in Microsoft's poll that asks which Xbox 360 games you're most excited to play on Xbox One.