Pokémon Rumble U's Skylanders-style toys iffy for Europe
Wii U bother without?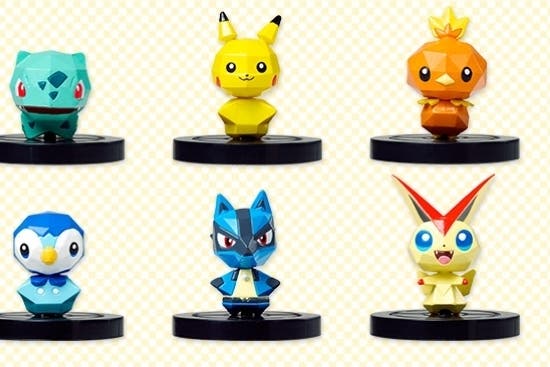 Downloadable Wii U game Pokémon Rumble U will hit the European eShop on 15th August.
But the best bits - the Pokémon figurines you can plonk on the GamePad's screen to beam into your game and record progress to (like Skylanders) - will not.
"We're still working through the plans for the small number of figurines we plan to release," Nintendo Europe told Eurogamer, "and will update people in due course."
The game works fine without them, but the magic ingredient is lost.
The first set of figurines in Japan included Bulbasaur, Pikachu, Torchic, Piplup, Lucario, Victini and a secret character. The figures are 200 Yen each (£1.40).