Pokémon Ruby and Sapphire remakes headed to 3DS this November
UPDATE: First in-game footage teased.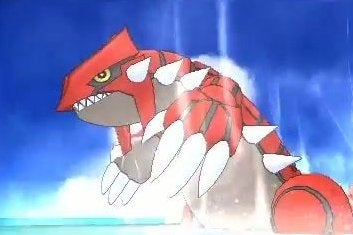 UPDATE: 7/05/14 3.10pm: Here's our first glimpse at in-game footage from Pokémon Omega Ruby and Pokémon Alpha Sapphire, showing off those game's legendary critters Kyogre and Groudon.
As expected, the game's art style is identical to that used in last year's smash-hit titles Pokémon X and Y. What other upgrades and additions Ruby and Sapphire have had remains to be seen.
ORIGINAL STORY: 12/05/14 8.05am: Game Boy Advance adventures Pokémon Ruby and Sapphire will be remade for the 3DS this November, Nintendo has announced.
The remasters will be named Pokémon Omega Ruby and Pokémon Alpha Sapphire.
The duo are the latest in the company's series of Pokémon remakes, which has previously seen Pokémon Red and Blue, then Gold and Silver, relaunched on newer handhelds.
Their release should come as no surprise - last year's 3DS games Pokémon X and Y were a storming success, selling a combined 12.26m units to become the fastest and best-selling games on the platform.
Ruby and Sapphire originally launched in 2003 and saw the series venture into the new region of Hoenn. No doubt we'll hear more of the remakes during Nintendo's E3 broadcast next month.