Pokemon Legends: Arceus is £34.99 at Currys
Save £5 on the latest Pokemon game with a promo code.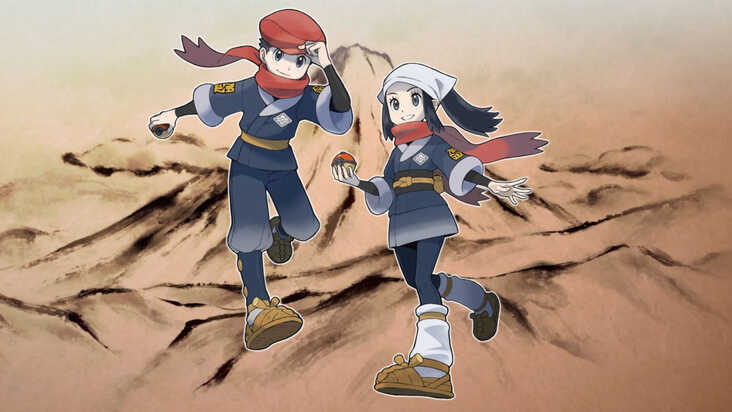 Pokemon Legends: Arceus launched on 28th January, 2022 and you can already pick up a copy for a complete bargain at Currys. The UK retailer has dropped the new Nintendo Switch game's price down to just £34.99 - that's £15 off its RRP price!
If you're planning on buying the latest Pokemon game, you'll need to select free delivery and enter the code SWNEXTDAY at the checkout to redeem the £5 discount, bringing the price down from £39.99 to just £34.99.
Pokemon Legends: Arceus is a journey into the past, where you must explore an open-world environment and study wild Pokémon to complete the first Pokedex for the Hisui region, the ancient version of the Sinnoh region, where Pokemon Diamond and Pearl takes place. It features many beloved features of Pokemon games past, as well as exciting new elements too. You'll encounter plenty of familiar Pokemon to find and capture throughout the game, as well as new ones.
When Eurogamer's Chris Tapsell reviewed Pokemon Legends: Arceus, they said the game is 'inspired as much by Pokemon Go as it is Breath of the Wild, Pokemon Legends: Arceus is flimsy and compulsive - and exhilaratingly new'.
Nick Hayden, Head of Gaming at Currys recently spoke with Nintendo Life and confirmed Pokemon Legends: Arceus has become the most pre-ordered game ever in the company's history.
That's all for now, but don't forget to check out our dedicated Nintendo Switch deals page for more of the latest offers on Pokemon games, Switch console bundles and more. You can also follow our Jelly Deals Twitter, where we share even more gaming deals and other great discounts.