Pokémon Home app available now on Nintendo Switch, smartphones
Hosted by a mid-life crisis Professor Oak.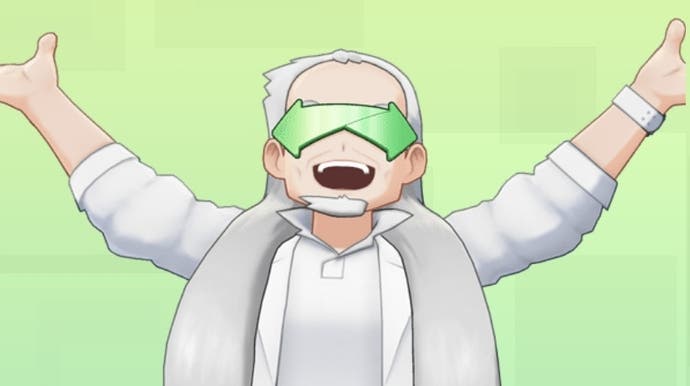 Pokémon Home, the new storage app which allows you to transfer creatures between various games, is live now on Nintendo Switch, iPhone and Android devices.
Boot it up and you'll be welcomed by this strange gentleman, who refers to himself as Grand Oak. Has anyone checked on Professor Oak lately? Is he okay? Is Grand Oak a relation, or does the professor need to go outside and get some fresh air?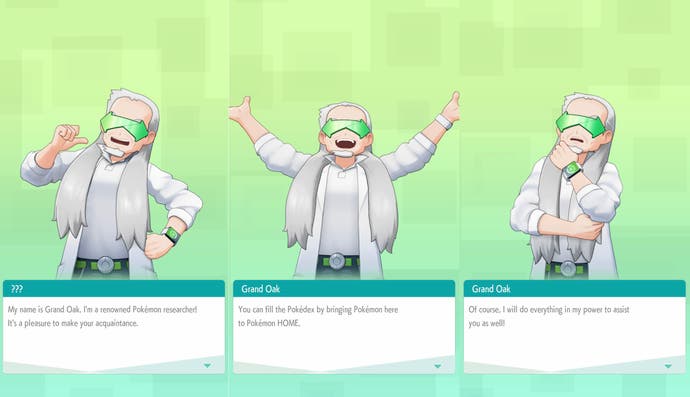 Once past that, you'll be able to see the app's National Pokédex, trading and Mystery Gift features, all of which are live now.
As previously announced, however, there are some pretty hefty restrictions to using all of this unless you pay up for a subscription. (UK prices are £2.99 for one month, £4.99 for three months, or £15.99 for 12 months.)
Whether you pay up or not, the big addition for Pokémon Sword and Shield owners today is that creatures from both Let's Go games plus previous storage service Pokémon Bank can now be transferred to the game. (Pokémon Go compatibility is "coming soon".) This means you can now add some previously-unobtainable Pokémon to your Sword and Shield saves - a small number at present, but one which will increase as Sword and Shield's expansions arrive.
Sword and Shield owners can shuffle creatures to and from Home without restriction, though its worth remembering that from Bank and Let's Go it is a one-way trip. There's plenty more about how it all works over on our Pokémon Home transfer guide.