Here's what you'll get for your money in Pokémon Go's first paid-for global event
Which won't permanently lock a Pokémon behind a paywall.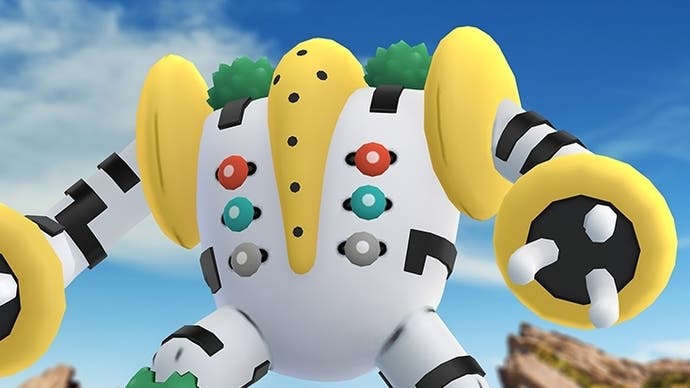 We knew it was coming, and now Pokémon Go maker Niantic has announced it officially - A Colossal Discovery is the first paid-for in-game Pokémon Go event to take place wherever you are.
You get a decent amount for your ticket price of £7.99/$7.99 but, as expected, it will require your cash, not earned PokéCoins. You'll also want to be able to play - and raid - for as long as possible on Saturday, 2nd November, from 11am til 7pm in your local time zone.
Crucially, if you don't fancy paying up, the Pokémon reward at the end of its quest will not be exclusive to the event. Regigigas will instead become the next EX Raid boss featured in invitation raids thereafter.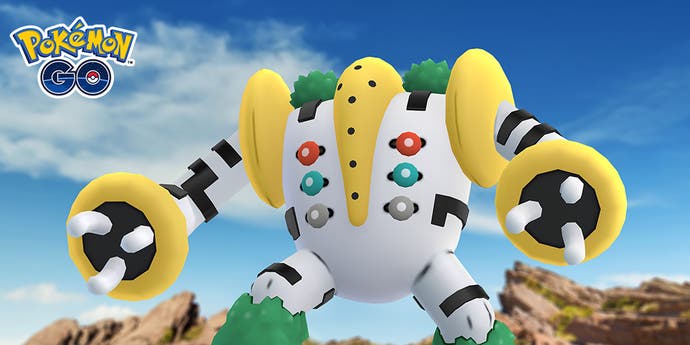 Tickets grant access to the event's exclusive story questline which culminates in early access to Regigigas. During event hours, you can also pick up 10 additional raid passes for free. (Bought individually, additional raid passes usually cost 79p - so if you can use all these, it covers the ticket price.)
You'll also get an event medal for your profile similar to paid-for Go Fest events, and in-game items such as an Unova Stone, Sinnoh Stone and exclusive avatar pose.
As with Go Fest quests, there's no time limit to complete the quest within the event timeframe, although this is encouraged. After the event concludes, the research will update to be completable via other, easier means.
"Our new in-game event-ticketing system combined with the location-based gameplay that we're known for has opened the door to new ways of creating innovative and fun experiences for players worldwide," Niantic wrote in its announcement blog post.
"Plan accordingly to take down Regirock, Regice, and Registeel in five-star raids, as you'll need to catch them to help complete your Special Research! Gather fellow Trainers and be prepared to take on a lot of Raid Battles in order to complete the Special Research."
Regigigas is known to only appear in Pokémon games to players with the other Regi trio. So, unsurprisingly, it is these Legendary creatures you'll be facing in raids over the weekend.
Whether you buy an event ticket or not, Regi raids will be available over the event weekend from Friday 1st November at 9pm UK time (so, effectively, on Saturday when raids start in the UK) until 9pm UK time Monday 4th November. Each of the Regi trio will also be available as a Shiny for the first time.
The following Pokémon will be appearing more often in the wild: Geodude, Magnemite, Swinub, Aron, and Spheal. The following Pokémon will be hatching more often from Eggs: Aerodactyl, Shuckle, Sneasel, Skarmory, Snorunt, and Beldum. Finally, Skarmory will also become available as a Shiny.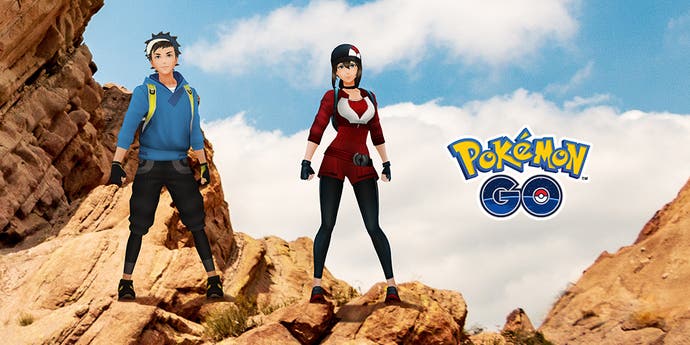 Is it all enough to justify the price of entry? That will likely depend on the appeal to you of a Regi raid day - though the rewards are tempting, and the price is covered by the offer of 10 raid passes. Niantic has clearly emphasised the fact this is a "story event", rather than simply paying for a Pokémon, and the statement Regigigas will be available to everyone afterwards as an EX Raid boss makes this both a tempting early access offer for those who pay, and a challenge for those thinking of not.
Niantic has to walk a fine line here - offer too much, and those who are simply never going to pay £8 for this event will feel left out. Offer too little and, well, no one will buy a ticket. For me, this is the price of a box of raid passes for a raid day, with some extras thrown in - though a lot will depend on the experience on the day.
It remains to be seen, for example, how lengthy the questline will be, and whether players will be required to complete more than the 10 raids they get passes for. Will Regi raids be available on all gyms? What other bonuses (boosted legendary Shiny rates?) will be on offer? We've asked Niantic for a few more details on all these.