Pokémon Go will now occasionally float sponsored gifts in hot air balloons around your screen
Marketing team rocket.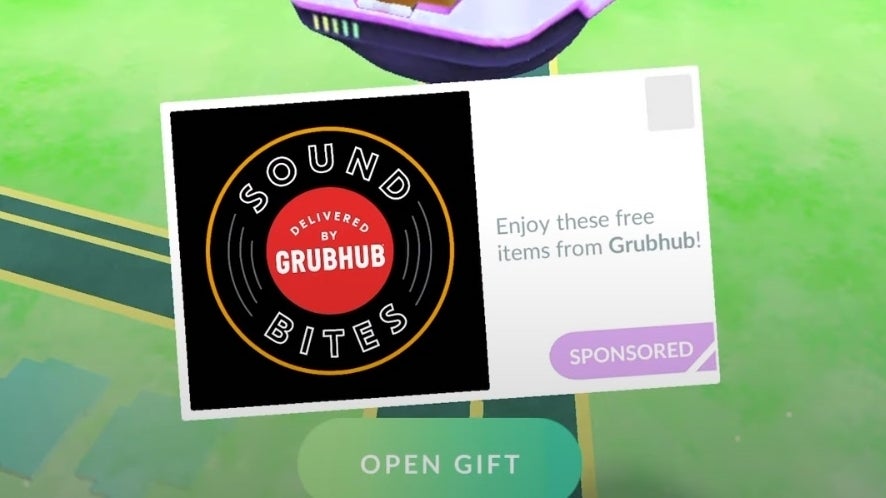 Brands will now be able to float a hot air balloon filled with in-game items (and advertising) to you in Pokémon Go.
The feature has been in operation for a month or so now in certain countries, with US food delivery company Grubhub (think Deliveroo) one of the first to take advantage. Pokémon Go developer Niantic will now roll out the feature worldwide.
Handily, it's also something you can switch off in the game's settings, while child accounts will not see them at all. Here's how they look:
As you can see, the balloon in question floats around you as you walk. Players report the balloons hanging around for about 10 minutes if not clicked on, before taking off.
Sponsored balloons appear different to the game's Team Rocket balloons, which let you battle and save Shadow Pokémon without visiting a PokéStop. Though, of course, the idea here is the same - you'll see an advert in your game without having to visit a specific location in real life.
Sponsored PokéStops and Gym locations have been part of Pokémon Go since day one. In the US, countless Starbucks are sponsored locations. In Mexico, it's 7-11 stores, while in Japan it's Tully's Coffee and others. Last year, Niantic invited players to nominate their local small businesses to become sponsored locations. And there was that Gucci avatar clothing tie-in, which initially required you to spin certain stops in capital cities.
Sponsored balloons are an evolution of all that, and better suited to reaching players without asking them to visit busy locations. While being trialled, players report the sponsored balloons dropping Stardust, as well as premium items such as Poffins and Lures.
Will you keep sponsored balloons switched on to receive the items?