Pokémon Go gets Gucci clothing, but UK players must be in London for it
UPDATE: Now released for everyone.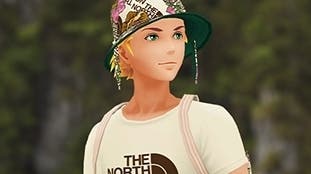 UPDATE 11/1/21: Pokémon Go developer Niantic has now released its new range of Gucci clothing for all players, wherever they are. Previously, it was only available in large cities at certain PokéStops - and only in London in the UK.
PokéStops with the promotion have been removed in Japan, although fans say they are still visible elsewhere.
In a statement posted by Gucci and retweeted by Pokémon Go's Japanese Twitter account, the brands confirmed the collaboration had been canned "due to the spread of the coronavirus infection".
Simply enter the following promo code in-game (on Android) or via the web to receive all Gucci items while sat safely at home: GXSD5CJ556NHG
---
ORGINAL STORY 5/1/21: Pokémon Go has launched a new collaboration with Gucci and The North Face, featuring exclusive avatar clothing items available to unlock in-game at certain locations in London only.
100 PokéStops around the world have been chosen to feature the fashion brands' T-shirts, hats and backpacks as virtual items for your in-game Pokémon Go character.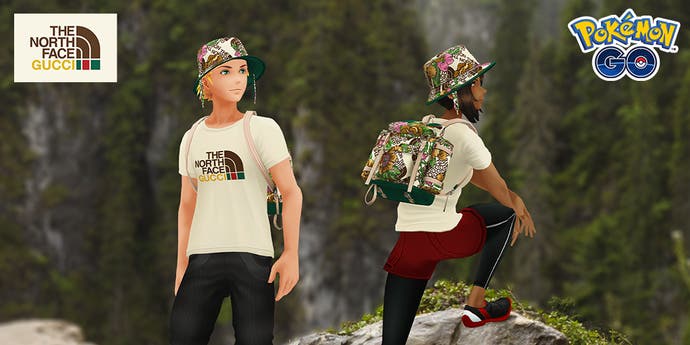 27 cities in North America will feature a special PokéStop where you can unlock the clothing, as well as 24 cities in Europe, the Middle East and Africa.
London is the only UK city on the list.
Last night, UK prime minister Boris Johnson announced another national lockdown for England, alongside similar restrictions in place within Scotland, Wales and Northern Ireland. The government's coronavirus guidelines state that while exercise is allowed, you should stay local. Otherwise, you must not leave your home unless you have a reasonable excuse. Unlocking Gucci avatar items seems unlikely to qualify.
"Please be aware of your surroundings and follow guidelines from local health authorities when playing Pokémon Go," Niantic's blog post announcing the clothing collaboration notes.
The fashion range will also be available as physical clothing you can order from the official Gucci and The North Face website, which is probably the better option.