Pokémon Go maker Niantic launches Ingress subscription option
Now you're paying with portals.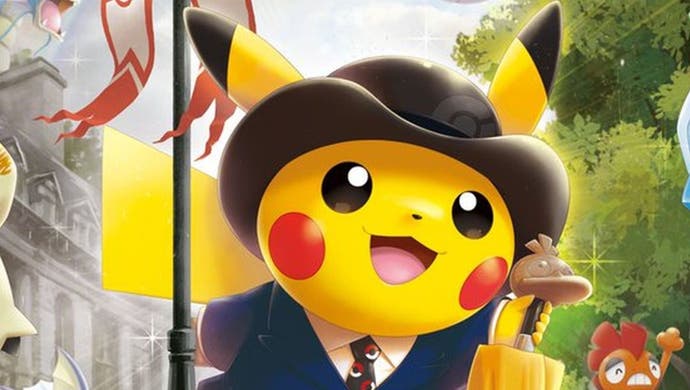 Ingress, the original game from Pokémon Go developer Niantic, has finally unveiled its optional paid subscription.
The long-awaited development has now led to discussion in the Pokémon Go community about the launch of a similar subscription offer, and what features may be included.
Named CORE (which stands for Community, Offers, Recognition, Expansion), the Ingress subscription costs $4.99/month and includes an inventory expansion, a monthly stipend of in-game credits and items, an exclusive medal and profile flair, and the ability to view your inventory and portal keys remotely via the game's intel map.
Niantic first mentioned it was working on subscriber features for the free-to-play Ingress over a year ago, and has planned its launch in discussion with members of the game's community.
Over the past year, code relating to a Pokémon Go subscription offer has also repeatedly surfaced via fan groups such as PokeMiners, which constantly scour the game's files. Niantic is yet to publicly state it is working on such a feature.
Still, some players have suggested Pokémon Go's subscription offer could look similar to Ingress' own, since the games share numerous features and types of gameplay.
In Pokémon Go, as in Ingress, inventory expansion is a much-asked for addition. Currently you can upgrade your storage to fit 4000 Pokémon and 3000 items with PokéCoins you either buy or earn from gym control. (Every four days of gym coins, you can unlock a further 50 inventory spaces up to the max.) A big boost to this for subscribers would likely be popular - and appeal directly to the more committed player who may consider a subscription offer.
As for a monthly stipend of items, there are many which are likely to appeal. Remote Raid Passes, for example, are extremely popular - though Niantic is currently offering a small amount of these free each week while much of the world is back in lockdown. Focusing solely on these may bring criticism of a subscription angled at those just trying to play safely.
Another premium item likely to attract users would be an Elite TM, something currently only sold once per month on community days to unlock a legacy move on a specific creature, or available each season as a reward from the game's PVP rankings.
Profile badges and username flairs would also translate over - perhaps with a style visible in Pokémon Go's friend list to advertise your subscriber status to others.
As for Ingress' map - it's less likely this feature will arrive for Pokémon Go, which centres its own gameplay squarely on the app and not on other platforms. Perhaps there will be subscriber-exclusive avatar clothing, or poses, or other premium cosmetic extras to fill the gap? Another option would be the inclusion of the game's optional monthly Community Day research, which is otherwise 79p.
More than four years after launch, Pokémon Go continues to be wildly successful - and last year reportedly had its biggest-earning 12 months yet. Next up for the game is its big Pokémon Go Kanto Tour, a ticketed event where all 150 original creatures will be available in their Shiny versions for the first time.