Pokémon Go Fest's online stream made the event look like a disaster
Savage season.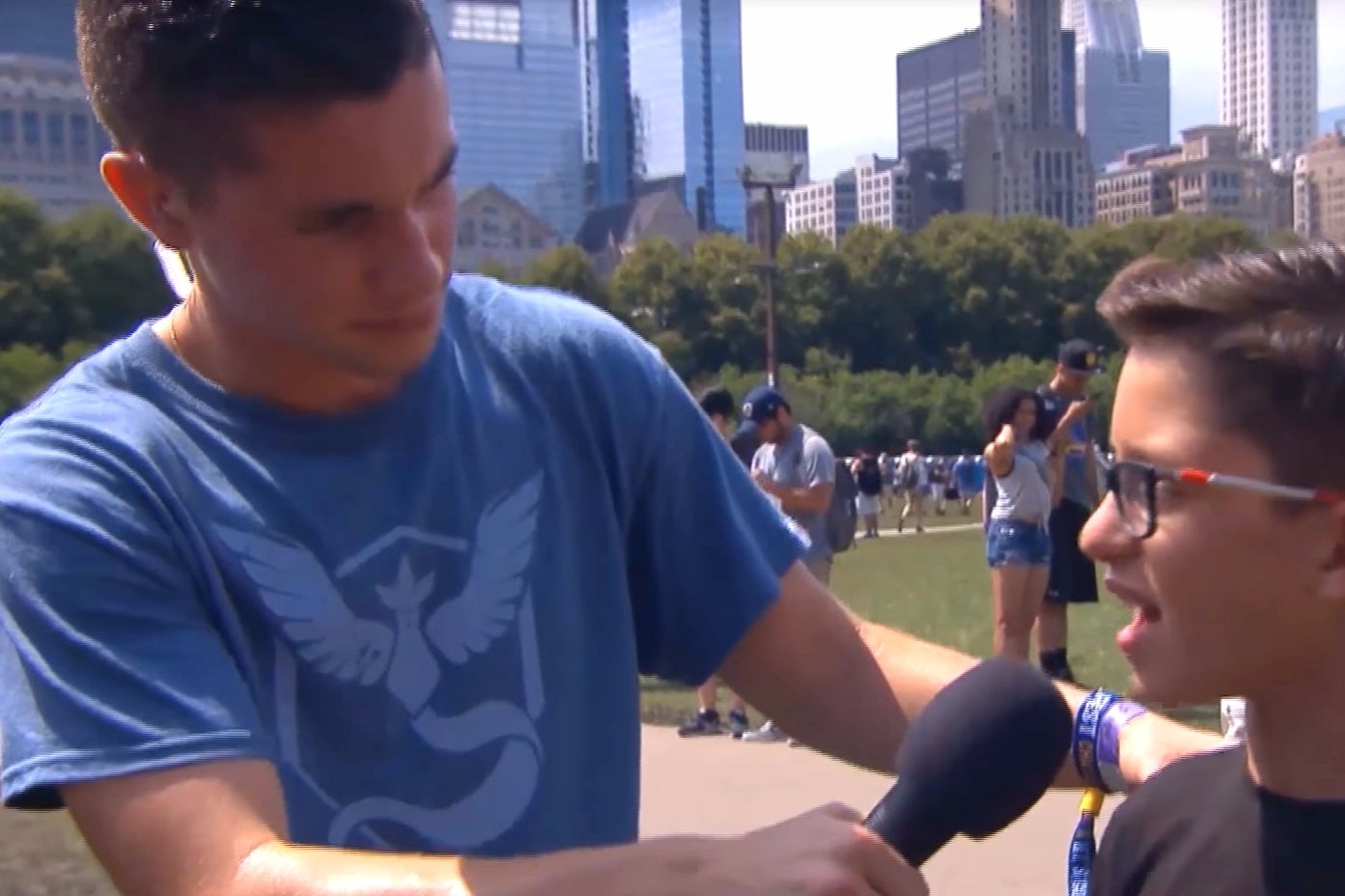 This weekend's inaugural Pokémon Go Fest in Grant Park, Chicago did not go as planned.
From the start of the day, players at the event - many of whom had travelled from afar - were unable to play. Our own Matt Reynolds, who was attending at the invitation of developer Niantic, was unable to report on it for much of the day due to widespread network problems.
Families of Pokéfans were unable to connect to Pokémon Go servers, as local phone networks and the game itself struggled to cope with demand. Surely these issues could have been anticipated? Surely developer Niantic might have been able to prepare a little better?
As the day wore on, Niantic staff including company boss John Hanke and exec Mike Quigley appeared on stage to give updates. The waiting crowds were not happy. Both men were drowned out by boos, and chants of "we can't play".
The crowd had definitely turned - going so far as to throw a plastic bottle at the poor presenter trying to keep the on-stage show lively amidst a bubbling sea of discontent. The footage below - a compilation of everything bad or broken over the day - paints a savage picture.
As it was, Niantic elected to refund all tickets, gift all attendees $100 of in-game money and simply unlock the legendary Pokémon Lugia for them without a fight. The event itself was extended well into the evening, while the second legendary release Articuno and the event's worldwide bonuses were unlocked despite the event's technical issues meaning the day's in-game challenge had failed.
It's easy to see how people felt let down at the event. But screaming at Niantic? Throwing bottles at a presenter just trying to do her job? It feels like there's blame for how things turned out on both sides.
Matt is back from Chicago today and will have his own impressions of how things unfolded from the perspective of being there on the ground.