Pokémon Go Fest attendees to be compensated following widespread connection problems
UPDATE: Legendaries unlocked for players worldwide, without a fight.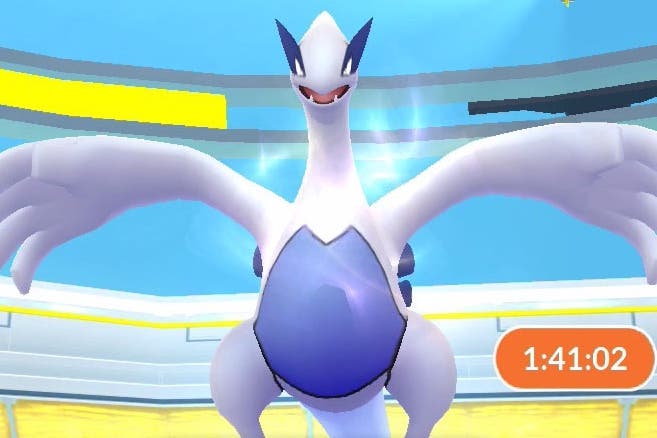 Updated story (23:28pm): Niantic has ended its Pokémon Go Fest activities early after a day of connection problems - but has unlocked Legendary Pokemon as expected.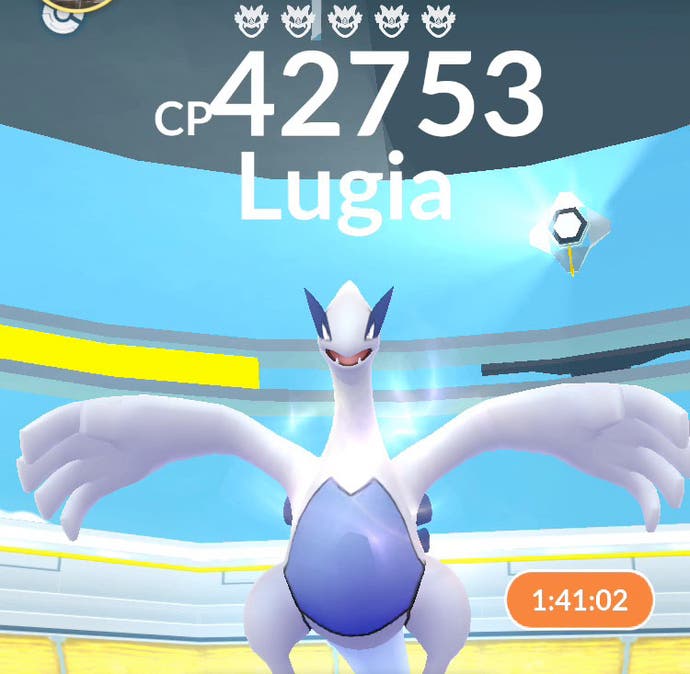 Originally thought to be revealed as part of a special Raid encounter at the event's closing ceremony for attendees to fight and capture, the first Legendary - Lugia - will simply roll out for players worldwide within the next 48 hours.
Additionally, due to Team Mystic's strong performance over its in-game rivals Valor and Instinct during the day's challenges, team mascot Articuno will be unlocked as the game's second Legendary.
As well as the previously announced compensation for those in attendance, everyone at the event will receive a Lugia for free, and without a fight.
Though the day's challenges are over, the event space will remain open until 7pm local time as planned.
But for those who want to leave early, and have still yet to log into the event with a QR code, can now do so within any PokeStop within 24 hours and a two mile radius of the park - giving them the free Lugia and other items of compensation.
For everyone else worldwide, Legendary Pokémon will start appearing soon - expected to be with 48 hour countdowns - as well as 48 hours of bonuses including double XP, Stardust and Candy, reduced Egg walking and buddy distances.
Original story (9:03pm): Attendees at Pokémon Go's first community event are to be compensated following widespread connection issues that left many unable to play the game, Niantic has announced.
Shortly after Pokémon Go Fest began in Chicago's Grant Park, players suffered on-going problems connecting to nearby mobile networks, compounded further by server issues as users worldwide attempted to complete a series of challenges.
We managed to catch just a couple of creatures before connection issues occurred as the first challenge window began.
As well as a full refund of their tickets ($20 value), players will receive $100 worth of PokéCoins - in-game currency used to buy new items, bag expansions and avatar accessories - for anyone who scanned one of the event's special PokéStops.
For those also in Chicago, the radius of the event will be extended by two miles for the next 24 hours, giving them extra opportunities to catch the event's many rare creatures, including Unown and Heracross.
Trainers, we're aware of server and connectivity issues impacting #PokemonGOFest and are working as quickly as possible to address them.

— Pokémon GO (@PokemonGoApp) July 22, 2017
"This is obviously not the way we had the day planned, and it isn't for you either, but we thank you for your patience," said chief marketing officer Mike Quigley on-stage at the event.
Earlier in the day, the crowd began to grow restless with the on-going problems with the game, chanting "We can't play" during segments of a live Twitch broadcast covering the day's festivities.
Despite the on-going issues, the event is otherwise going ahead on schedule. Two of the three capture phases have been completed, unlocking the Silver tier reward - 48 hours of capture bonuses - for players worldwide.
Those at the event in Chicago's Grant Park had to capture specific types of creatures within 30 minute windows to help others around the world get boosts to XP, Stardust, encounter rates.
The next event window will determine whether the Gold tier will be met - unlocking the first encounter with a Legendary Pokémon, which will then be rolled out globally - assuming all goes to plan.
This article is based on a press trip to Chicago. Niantic covered travel and accommodation costs.