Pokémon Go Fest attendees must unlock "major global reward" for players worldwide
It's going to be legendary.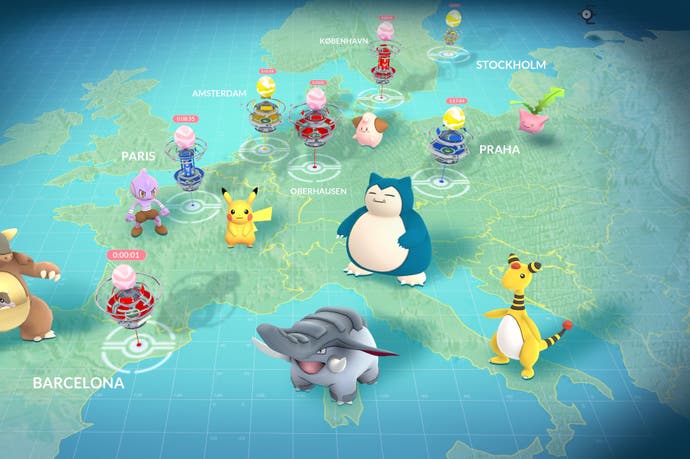 Pokémon Go Fest will take place later this month to celebrate the game's first birthday, and those attending in Grant Park, Chicago on 22nd July will need to work to unlock a "major global reward" for everyone else playing.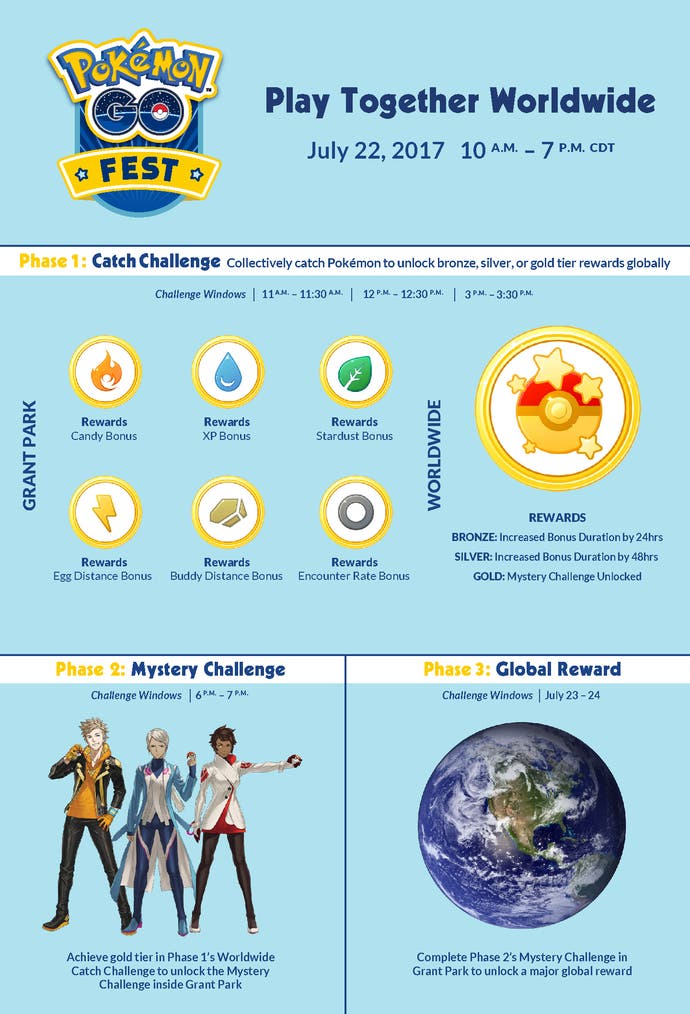 First, players in the park must capture Pokémon of specific types to unlock worldwide rewards - XP or Stardust boosts, for example, or reduced egg distances.
If attendees catch enough to unlock the event's bronze or silver medals, then the effects will be extended worldwide by 24 or 48 hours.
If attendees catch enough to unlock the event's gold medal tier, then the main Mystery Challenge will unlock.
Starting at 6-7pm Central time (midnight-1am back here in the UK), the Mystery Challenge will allow players in Grant Park to... do something. Developer Niantic has not said what, but if it's not capturing the game's first Legendary Pokémon then everyone is going to be very upset.
Successfully completing this will then unlock the major global reward - presumably, the release of said Legendary/Legendaries worldwide - in a 48-hour event from 23rd-24th July.
And then finally I will have a chance to see a Legendary Pokémon and then have it run away from me.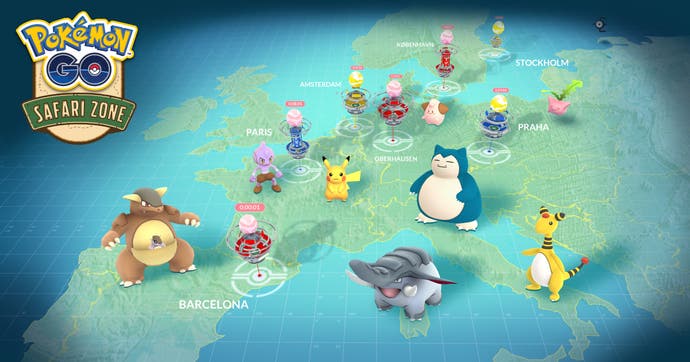 Additionally, in mainland Europe, a series of events will take place in shopping malls across the continent. These events, dated for August and September, will unlock Pokémon region exclusives from other countries for capture.
5th August, 2017
Fisketorvet - Copenhagen, Denmark
Centrum Cerny Most - Prague, Czech Republic
12th August, 2017
Mall of Scandinavia - Stockholm, Sweden
Stadshart Amstelveen - Amstelveen, The Netherlands
16th September, 2017
CentrO - Oberhausen, Germany
Les Quatre Temps - Paris, France
La Maquinista - Barcelona, Spain
Specifically in the UK, some sort of event is taking place in Chester on the same day as Pokémon Go Fest in Grant Park, Chicago, but there's no word on any exclusives being there. Shame!