PlayStation Store January Sale: All the deals you won't want to miss
Sony are offering discounts on hundreds of titles including The Last of Us Part 2 and Ghost of Tsushima.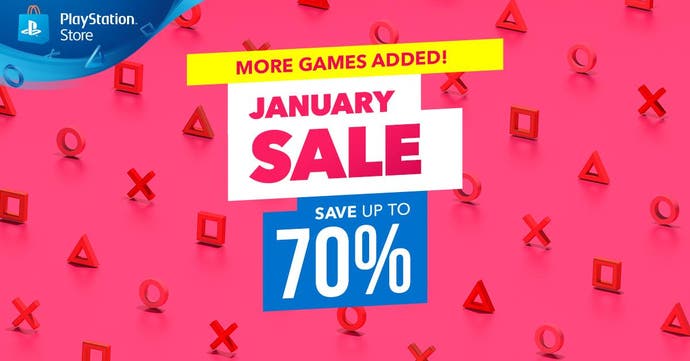 While PS5s remain harder to track down than a needle in a needlestack, PlayStation fans can at least take solace in a proper good bargain. The Playstation January Sale began today and will run all the way until January 22nd, with a planned stock refresh on the 8th. The only exception is Call of Duty: Black Ops Cold War, which is 25% off, but only until January 5th.
Fans hoping to see Demon's Souls go on sale will be disappointed - the FromSoft remake is still sitting pretty at full price. But there are plenty other deals to choose from, including some big names from the past year. Here's a quick overview of the best discounts we spotted:
Before you go wild spending all your savings, bear in mind that the Steam Winter Sale is due to start some time today. Check back in with our Deals page later to see what Valve's got on offer. It's also worth checking out the Epic Games Store Sale: as well as a swathe of discounts, Epic are releasing a game for free every day, and I'm not talking about Chuckie Egg. Yesterday it was the AAA survival horror Alien: Isolation. Titles like Darkest Dungeon and The Long Dark are also rumoured to be on the list. If you want to see the latest news on cheap and free stuff within the world of gaming, give us a follow over on Twitter.