PlayStation 4 controllers also available in red and blue
Will cost £54 each.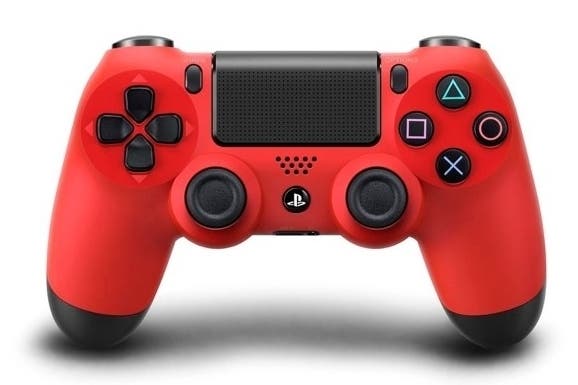 Sony has shown off a colourful pair of PlayStation 4 controllers that will be available alongside the console's standard black option.
The two flavours are named as Magma Red and Wave Blue.
Each pad will sell for £54/€59 in Europe and $59 in North America, Sony said.
The controller's buttons, triggers and lower hand-grips remain black, creating a pleasing two-colour design.
Peek at the new designs below.