Platinum thought offer to make Metal Gear Rising was a joke
Director is Bayonetta programmer, Kenji Saito.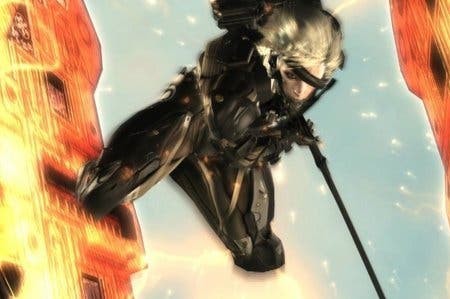 Platinum Games has revealed that it initially thought Kojima Productions' offer to take over development of Metal Gear Rising was a joke.
The game's director has also been identified as Kenji Saito, lead programmer on Platinum's acclaimed action game, Bayonetta.
The revelations were made by Metal Gear creator Hideo Kojima and Platinum bosses Tatsuya Minami and Atsushi Inaba in the latest issue of Japanese gaming mag Famitsu, as reported by Andriasang.
The three revealed that Kojima Productions first approached Platinum with the idea of taking Rising's reins in 2010. But Platinum initially thought the offer was just a joke.
Discussions only began in earnest this time last year, at the January event celebrating the announcement of PlayStation Vita.
Kojima said that the Kojima Productions version of the game - titled Metal Gear Solid: Rising, and first announced at E3 in June 2009 - was having design "difficulties" due to the incorporation of both stealth and high-octane action.
Platinum's version, titled Metal Gear Rising: Revengeance, was unveiled at the Spike Video Game Awards last December. It jettisons the stealth element in favour of a pure focus on over-the-top action, rendered at 60 frames per second. "This is it," thought Kojima on seeing Platinum's early work on the game; he now feels that it's close to what his team originally wanted to make.
Inaba announced Saito as as director, and once again confirmed that Bayonetta and Okami director Hideki Kamiya has no involvement in Metal Gear Rising. However, he pointed out that Saito and Kamiya have been working together since Viewtiful Joe days.
As recently reported, the same interview confirms that Metal Gear Rising: Revengeance will be playable at this year's E3.