Platinum explains Metal Gear Rising 2 teaser image
Bad news.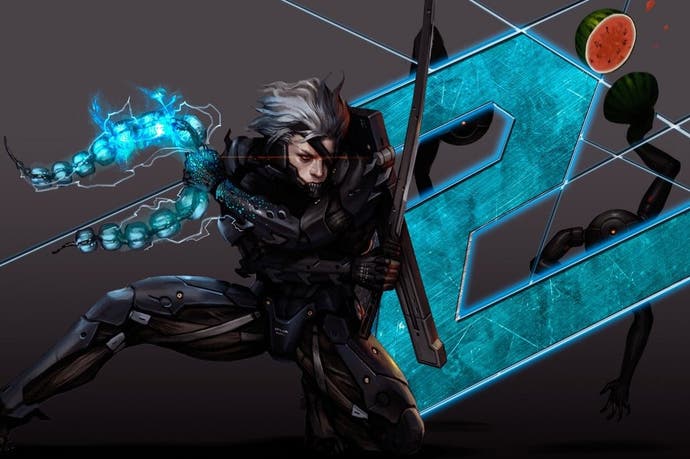 Metal Gear Solid: Revengeance developer Platinum Games has explained a recent image that appeared to hint at a possible sequel.
The picture showed Revengeance main character Raiden next to a giant "2", written in the game's font, which was included by Sony during a PS4 showreel at the recent Taipei Games Show.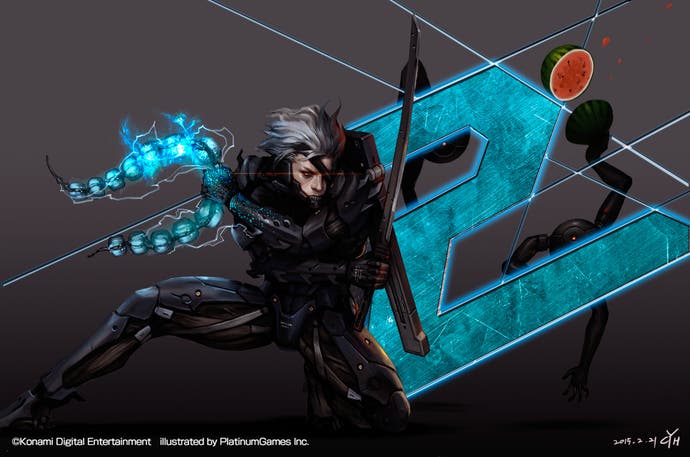 Unsurprisingly, Metal Gear fans took the image to suggest that a sequel had been confirmed.
Not so, Platinum has now said in a new post on its blog. The artwork had actually been created to mark the second anniversary of Revengeance's launch, and simply happened to have been chosen by Sony for inclusion in its marketing.
It's not the first time we've heard that the "teaser" wasn't all it seemed, but this is the first time we've heard what the image was all about.
Shortly after the event, Kojima Productions was forced to clarify via its own Twitter that the image had not been a hint at a new game:
We'd like to say thank you to the fans for their enthusiasm but to clarify we did not tease a new game at the Taipei Game Show

— Kojima Pro Live (@Kojima_Pro_Live) February 2, 2015
So there you have it - unless, of course, this is all another bizarre marketing stunt from Kojima and co.
Watch on YouTube