Plague Inc. removed from Chinese App Store over "illegal" content
After huge spike in sales following coronavirus outbreak.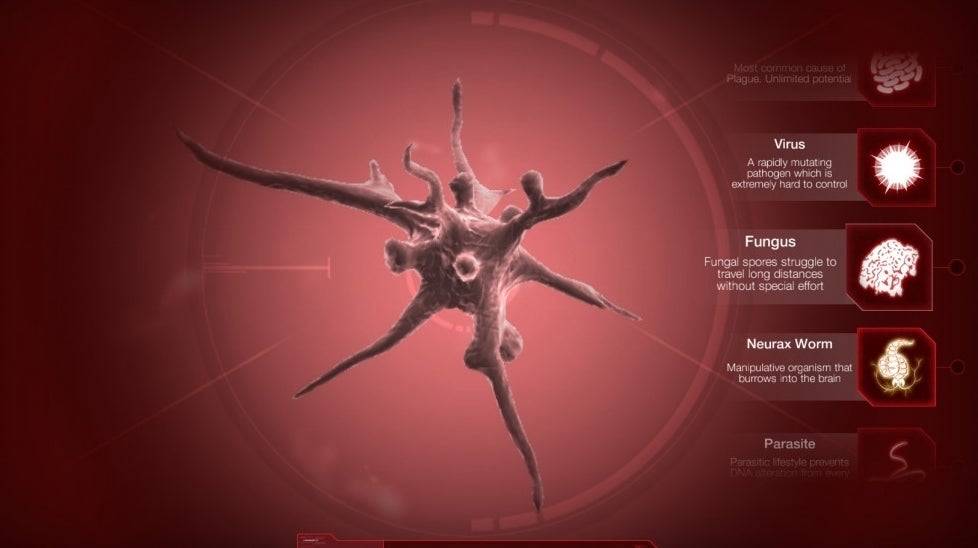 Plague Inc., the real-time strategy sim about pandemics, has been abruptly removed from the Chinese App Store - and it's still unclear as to why.
In a blog post, developer Ndemic Creations said it had been informed that Plague Inc. "includes content that is illegal in China as determined by the Cyberspace Administration of China", although no further explanation was given to say exactly what was considered illegal.
"This situation is completely out of our control," Ndemic Creations wrote. "It's not clear to us if this removal is linked to the ongoing coronavirus outbreak that China is facing. However, Plague Inc.'s educational importance has been repeatedly recognised by organisations like the CDC and we are currently working with major global health organisations to determine how we can best support their efforts to contain and control COVID-19."
In the midst of the coronavirus outbreak, Plague Inc. recently experienced a huge spike in popularity in China, topping paid iOS game charts and prompting online discussion on social media site Weibo.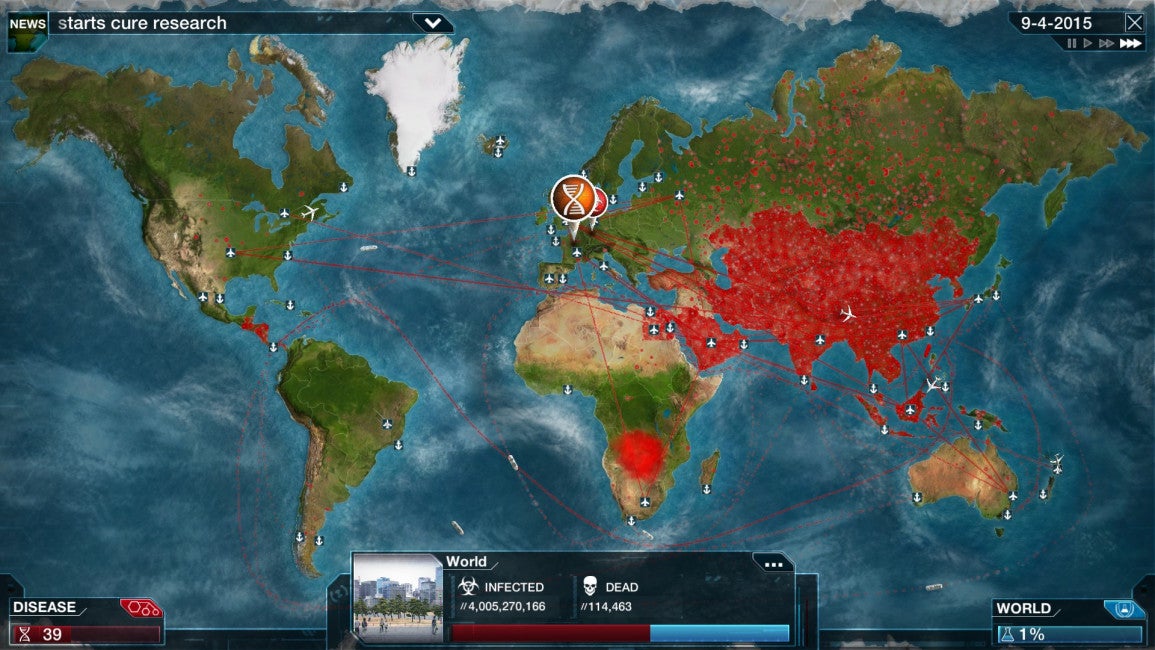 At first, the situation might seem quite cut-and-dry: an attempt by the Chinese government to stamp out discussion about anything related to the coronavirus that could be damaging for the Communist Party image. There are certainly signs this is happening more broadly in China as part of a propaganda push (via the New York Times and The Wall Street Journal [paywall]).
But as noted by analyst Daniel Ahmad, the game was never properly licensed to launch in China: as an eight-year-old game, it was released before the licensing requirements ever came into place. According to Ahmad, it also appears to be the only virus-related game to have been removed so far. Although, as a chart-topping game, it may simply have become an easy target.
Another reason for removal, perhaps, could be government fears about misleading players or causing panic. Ahmad notes the game recently received an update called "fake news" which allowed people to create misinformation. The wording of Ndemic Creations' own blog post leans heavily on it being educational, and creator James Vaughan was recently forced to reiterate it was a "game, not a scientific model". While the statements seem somewhat contradictory, they at least suggest this has been a concern for the developer ever since the outbreak started. Given cities like Wuhan are currently in lockdown and the death toll has reached 2,744 people in China, probably the last thing the government wants is for further panic to spread (via Reuters).
Number 3 could be the most likely reason as the game recently released a 'fake news' update in the iOS version that allows people to create misinformation.

But again, that's just speculation and the CAC hasn't released an official reason just yet. pic.twitter.com/uJnpdLIGjr

— Daniel Ahmad (@ZhugeEX) February 27, 2020
In the meantime, Ndemic Creations is "working very hard to try and find a way to get the game back in the hands of Chinese players", although it acknowledges the process will be difficult.
"As a tiny independent games studio in the UK, the odds are stacked against us. Our immediate priority is to try and make contact with the Cyberspace Administration of China to understand their concerns and work with them to find a resolution."