Pirate-y "open world farming game" Stranded Sails dated for PC and consoles
Out this month on Xbox One, PS4, Switch, and PC.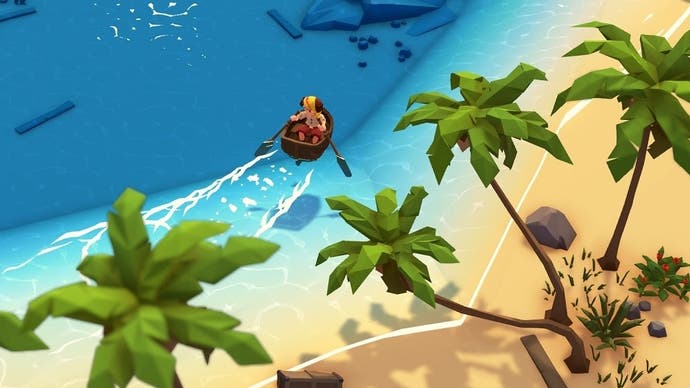 Stranded Sails, developer Lemonbomb Entertainment's really rather lovely looking single-player tropical-island-themed "open world farming game", will be washing ashore on PC, Switch, PS4, and Xbox One later this month, on 17th October.
Taking inspiration from the likes of Stardew Valley and The Legend of Zelda, Stranded Sails: Explorers of the Cursed Islands (as it's more formally known) casts players as a member of a shipwrecked pirate crew, stuck on a beautiful, if mysterious, archipelago.
From there on out, it's a game of exploration and survival, with the ultimate goal being to construct a vessel capable of carrying all crew members back to civilisation.
Until you reach that point, however, you'll need to spend at least some of your time tending to camp, growing crops, and cooking, so that your crew mates are healthy enough to look after your farm while you roam the archipelago and uncover its secrets.
As your adventure progresses, you'll be able to explore multiple islands by rowboat, each revealing new resources, tools, and treasures. And while it sounds like unhurried sandbox-y meandering is certainly encouraged, Lemonbomb also promises story quests to add structure to the experience, and supernatural dangers for some of that good old-fashioned mild peril.
Stranded Sails will cost £19.99/€24.99/$24.99 USD when releases digitally on PC, Xbox One, PS4, and Switch on 17th October. And for those curious to try it out before then, it's available right now as part of Apple's new Arcade gaming subscription service.