PC users invited to beta test Skyrim 1.4 update
Bethesda: "Apply the update at your own risk."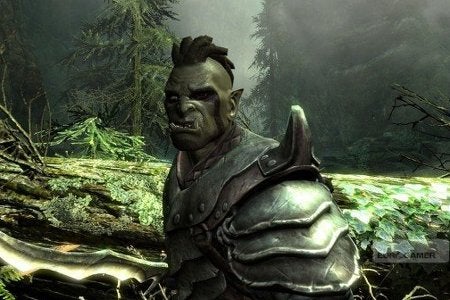 PC users can take an early look at The Elder Scrolls V: Skryim's 1.4 update via a Steam beta that's just gone live, publisher Bethesda has announced.
A post on the Bethesda Blog explained that anyone interested in testing it out should log in to their Steam account, click on 'Steam' in the upper menu, go to the 'Beta Participation' section in the 'Account' tab and select 'Change'. Then choose 'Skyrim Beta' and select 'OK'.
Once you've tried it out you can then post feedback on the update in Bethesda's beta forum.
A few words of warning from the publisher though:
"This patch is still in development. Apply the update at your own risk and only if you are affected by issues listed in the fix notes," read the blog post.
"Be sure to back up your saved games or simply be careful not to overwrite your existing saves. If you decide to opt out of the beta program, your old saves will still work with the current release of Skyrim (v 1.3)."
Bethesda announced full details last week of exactly what you can expect from the impending update.