PC Battlefield 3 on Steam evidence arises
Jets be friends?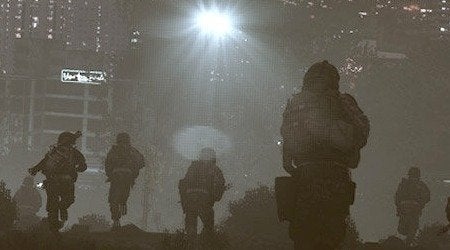 More evidence has surfaced that suggests Battlefield 3 will, at some point, be sold on Steam.
Code within the game's PunkBuster anti-cheat installation files refers specifically to a Steam game directory.
But this could be old, non-removed code.
The other piece of evidence comes from graphics card maker Sapphire. A competition on the Sapphire Select Club website purports to be giving away PC game codes for Battlefield 3 on Steam.
A mix-up? We're checking with EA.
Battlefield 3 notably wasn't sold on Steam - EA took the opportunity to shine the headlights on its own digital distribution platform Origin.
Digital Foundry faced all three versions of Battlefield 3 - PC, PS3 and Xbox 360 - up against each other at the weekend.