Papo & Yo release date announced
UPDATE: European release set for August.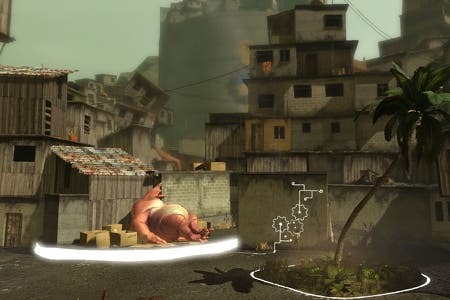 Update: The European release date will be concurrent with the US launch. It's slated for 14th August in the UK.
Original story: Semi-autobiographic puzzle/adventure Papo & Yo is coming to the US PSN on 14th August for $14.99 - or $11.99 for PlayStation Plus members - Sony has announced.
No European release date has been revealed, but we've sent in a request for more info.
Papo & Yo follows the exploits of a young boy whose best friend is a giant pink monster that turns into an abusive flaming demon when he eats frogs. The whole thing is not-so-loosely based on creator Vander Caballero's relationship to his alcoholic father growing up.
For more information about the game's personal backstory, surreal atmosphere and jaw-of-a-dead-cow-based instrumentals, check out our Papo & Yo preview from GDC.