Papers, Please is emigrating to Vita
Dreamfall Chapters, Nom Nam Galaxy and more coming to PS4.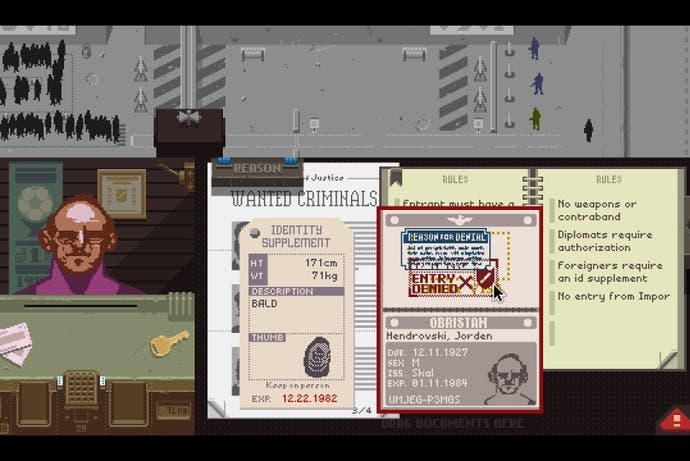 [Editor's Note: We originally reported that Papers, Please was coming to PS4 in addition to Vita. The game's developer, Lucas Pope, since clarified on Twitter that this isn't the case and that "Sony's announcement was a little confusing." We apologise for the error.]
Lucas Pope's bleak border patrol sim Papers, Please is coming to Vita.
The PlayStation port was revealed at Sony's Gamescom press conference while PlayStation strategic content speaker Shahid Kamal Ahmad confirmed its upcoming Vita version on Twitter.
This isn't the only indie game Sony unveiled today, as the PS4 is slated to receive fantasy adventure serials Dreamfall Chapters; Q-Games' soup-making, landscape crafting affair, Nom Nom Galaxy; first-person adventure Ether; puzzle-game Qube 2; physics-based brawler, Space Brawl; and winter sports title Snow.