Pac-Man Mega Tunnel Battle is a 64-player battle royale game that's "first on Stadia"
And there's a demo available now.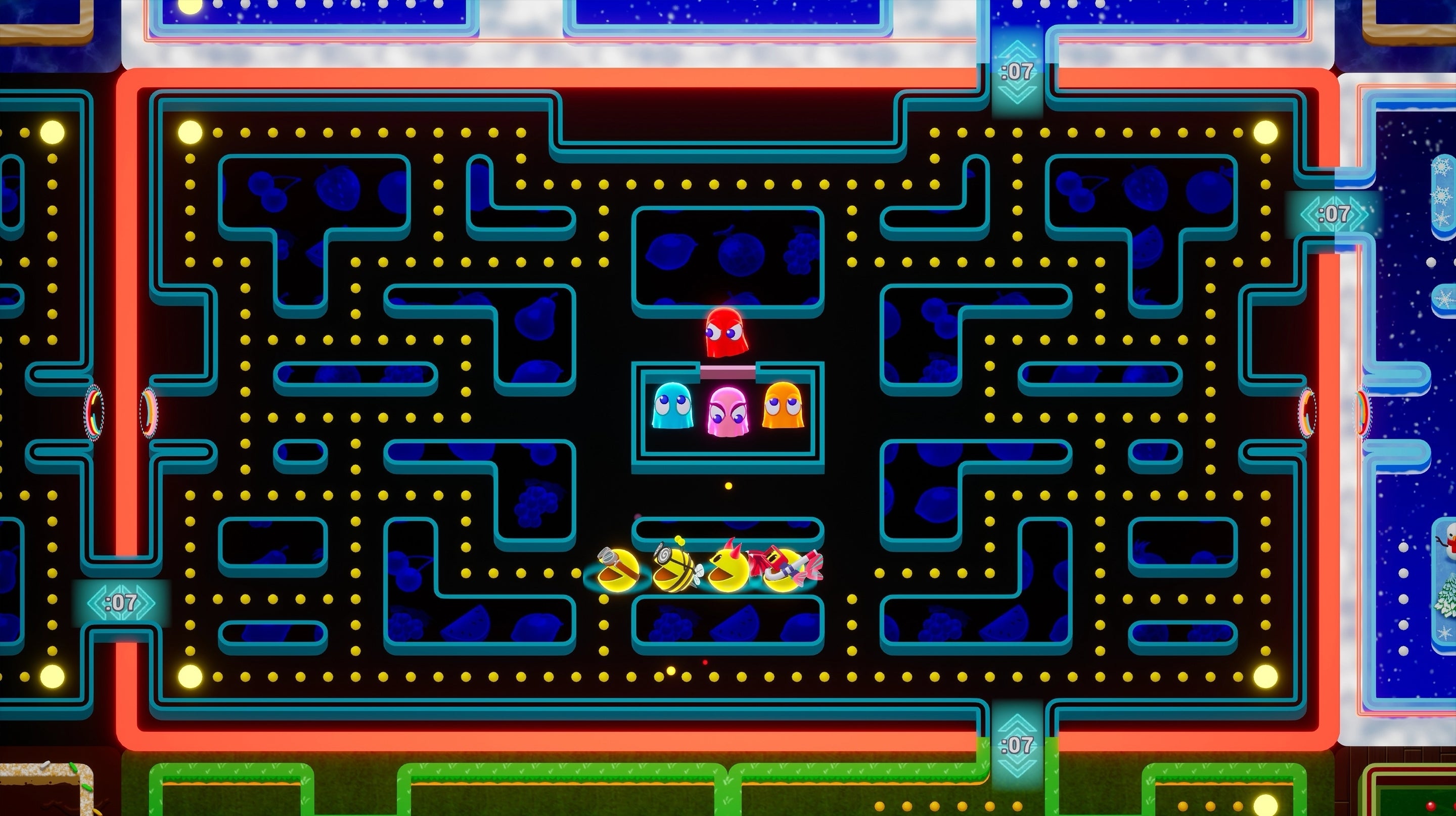 As if one retro-inspired 64-player battle royale adaptation wasn't enough for Stadia users to be getting on with, a second will soon be making its way to the streaming service in the form of Pac-Man Mega Tunnel Battle - and there's a demo available now.
Developed by Bandai Namco and Heavy Iron Studios, Pac-Man Mega Tunnel Battle is a 64-player battle royale experience in which chomp-mouthed participants attempt to be the last Pac-Man standing across 64 vibrantly themed, interconnected mazes.
"Invade other players' mazes, eat their dots and power ups - even other players! - and dominate the mazes!", is how Google pitches the new multiplayer adaptation in its announcement post, "But watch out: viewers can vote on power-ups that can cause you - or your opponents! - to stumble on the field and be eliminated from battle!".
Pac-Man Mega Tunnel Battle will feature two distinct modes of play, new power-ups, plus various cosmetic options for those eager to personalise their Pac-People - and at least some of those things are visible in the rather catchily soundtracked announcement trailer above.
Mega Tunnel Battle is one of those "first on Stadia" deals, and will join the service on 17th November, costing $19.99 USD (around £15). However, those eager to try before they buy are in luck, thanks to a new limited-time demo, available today until 27th October.
The demo is part of a three-day Stadia event which will see two more limited-time demos being made available to players. From tomorrow, 21st October, Stadia users can take Amplitude Studios' intriguing historical 4X effort Humankind for a spin, and there's an Immortals Fenyx Rising demo coming to the streaming service on Thursday, 22nd October.